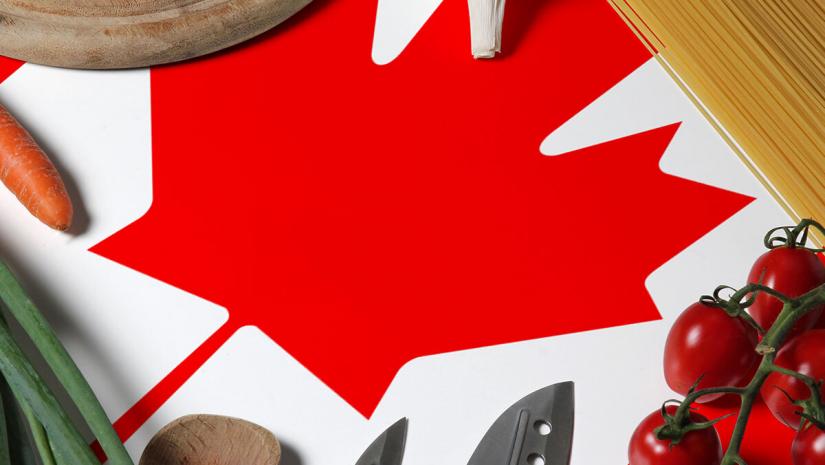 December 2, 2021
The Economist has released its latest Global Food Security Index (GFSI) report that assesses how well 113 countries meet their population's calorific and nutritional needs. This year, Canada ranks 7th in the report, overtaking the United States, which is ranked at 9th.

The GFSI evaluates four specific drivers of food security in its report:
Affordability
Availability
Quality and safety
Natural resources and resilience
Over the last decade, improvements in food safety all over the world had been observed with scores peaking in 2019. According to the latest index, these scores have dropped across all countries in the past two years due to the COVID-19 pandemic, climate variability and conflict.
Quality and safety of food the highest scoring pillar
With an average score of 68 across all countries, the quality and safety of food is the highest-scoring pillar in the report. This category evaluates whether food is stored safely, the nutritional diversity of diets, the protein quality, the amount of micronutrients available and the nutritional standards in place.

Improvements in crop storage and the capability to refrigerate food with more access to power have allowed safe food storage to rise. Increased access to basic drinking water services has also helped improve food safety, as clean water is needed for everything from washing produce to proper hand hygiene.

According to the report, the improvements in this pillar are key because the main cause of premature death globally is diet-related diseases. Alternatively, the report also saw a drop in countries' self-reported assessments of the effectiveness of systems in place to help keep food safe, including existing laws and product recalls.
Food safety is tied to food insecurity
Countries with populations that lack quality protein, micronutrients and access to clean drinking water in their diet scored worse in food security, showing that quality and safety of food is tied to hunger (with undernourishment used as a measure) and stunting in children.

"The GFSI looks beyond hunger to identify the underlying factors affecting food insecurity around the world. Corteva believes farmers have a critical role in helping achieve a more food-secure world," says Tim Glenn, Executive Vice President and Chief Commercial Officer at GFSI sponsor Corteva Agriscience. "To reverse the trends in food insecurity, we believe that all stakeholders must collaborate to bring meaningful, science-based solutions to farmers worldwide."