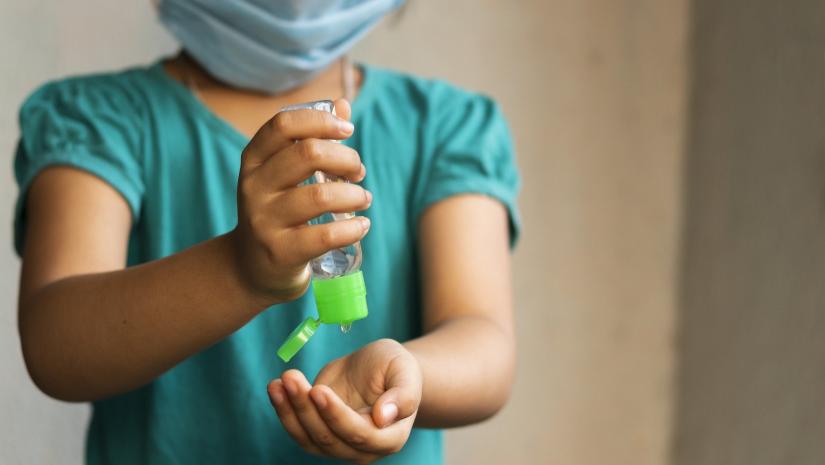 June 11, 2020
Hand washing with warm water and soap is a key component to preventing the spread of COVID-19. But what about when there is no sink, soap and running water available? Many people are using hand sanitizer as an on-the-go solution to keeping hands clean when proper hand washing cannot be done. However, not all hand sanitizers are manufactured the same way and contain the same ingredients and alcohol percentage.

Health Canada has announced the recall of certain types of hand sanitizer due to the presence of industrial-grade ethanol. Industrial-grade ethanol has not been authorized for use in hand sanitizers in Canada and has not been tested for safety and efficacy. It can cause dry skin, irritation or cracking. Also, other chemicals are added to industrial-grade ethanol which may not be approved for use in hand sanitizer.
Which hand sanitizers are recalled?
The recall applies to the following hand sanitizers:
Eltraderm Hand Sanitizer - 70 % Ethyl Alcohol (Company: Eltraderm Limited)
Hand Sanitizer (Company: Contract Packaging Distributions Inc.)
Gel 700 Hand Sanitizer (Company: Nature's Own Cosmetic Company Inc.)
Sanilabs Hand Sanitizer 70% Ethanol (Company: Sanilabs Inc.)
Walker Emulsions Hand Sanitizer (Company: Walker Emulsions Ltd.)
Hand Sanitizer / Désinfectant pour les mains (Company: Walker Emulsions Ltd.)
Protectenol Hand Sanitizer Liquid (Company: Applied Lubrication Technology)
Tidol Hand Sanitizer 70% (Company: Tidol Corporation)
Aktif Antiseptique instantané pour les mains (Company: Laboratoire Hygienex Inc.)
Smart Care (Company: R&D Technical Solutions Ltd.)
X-Pure Vert-2-Go Gel (Company: Wood Wyant Inc.)
Click here to see the recall list as well as Lot Numbers and expiry dates.

The list will be updated if Health Canada becomes aware of any additional products that are affected. Canadians are encouraged to check the list frequently for updates.
What to do if you have a recalled hand sanitizer
Health Canada advises that if you have a hand sanitizer that has been recalled, to first stop using the hand sanitizer immediately. You may return the product to your local pharmacy for proper disposal. Ensure that you follow municipal or regional guidelines on how to dispose of chemicals and other hazardous waste.
If you have used a recalled product and have any health concerns, contact your health care professional. Report any health complaints or adverse events to Health Canada.
Ensure you are using authorized hand sanitizer
It is important to only use hand sanitizers that are authorized for sale in Canada. Authorized hand sanitizers will display either a Natural Product Number (NPN) or Drug Identification Number (DIN) on the product label.

Click here to read the list of hand sanitizers that meet Health Canada's requirements.

There are also some hand sanitizers that are authorized or registered in other jurisdictions that may not display an NPN or DIN, however, they have been accepted for use in Canada during the COVID-19 pandemic.

Click here to read the list of hand sanitizers that are accepted under COVID-19 interim measures.
Hand sanitizer in the food industry
Not only is the general public using hand sanitizer more, but so are those working in the food industry. The use of hand sanitizer must always be conducted with extreme caution by those working with food. Chemical contamination can easily occur if hand sanitizer is used incorrectly and not allowed to dry completely before handling food or food items.

Hand sanitizers must only be used when soap and water is not readily available and should never be used as a substitute for proper hand washing. Learn more about the effectiveness of hand washing versus hand sanitizer in Hand Sanitizer or Soap: Which is More Effective?