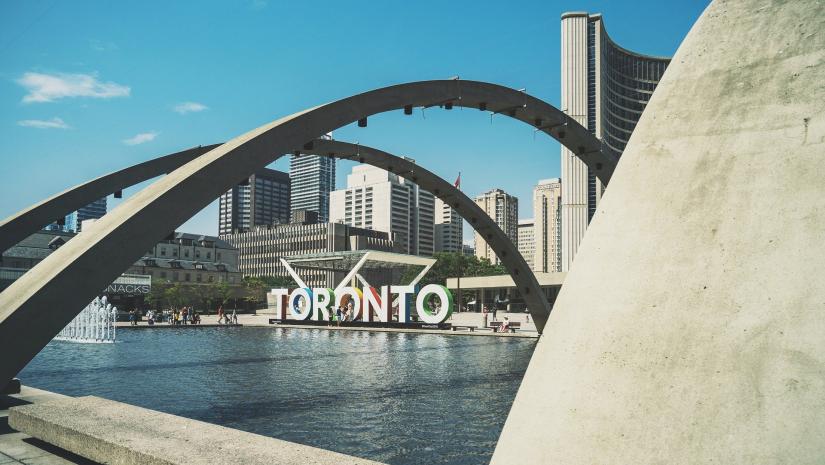 June 4, 2020
Toronto Mayor John Tory held a press conference today to announce that the city of Toronto will be launching the CafeTO program. Mayor Tory emphasized that restaurants are a key part of Toronto's economy as they represent thousands of jobs in the city. With this in mind, the CafeTO program is aimed at helping restaurants and other food businesses reopen with the use of outdoor and patio spaces once the provincial restriction on dine-in service has been lifted. The goal of the program is to allow for food businesses to have access to outdoor spaces in order to achieve the physical distancing requirements that will come with reopening for dine-in service.

"COVID-19 is a deadly virus from a public health standpoint but it has also threatened the livelihood of many of our residents and many of our small businesses, none perhaps more so than the restaurant and bar industry and that in turn has threatened the well-being of our neighbourhoods," Tory said in his announcement.

He stated that this program will not be restricted to the downtown core only; food businesses throughout the Greater Toronto Area (GTA) will be included. A task force specifically for the program has been assigned to oversee and implement the program.

Some of the key areas the program will address include:

Opening patios. As seen in other countries around the world, the use of patio spaces is an efficient way for food businesses to reopen while following regulations such as physical distancing and capacity limits.

Expanding patios. Tory emphasized a focus on expanding patio areas for those that have limited patio space. He stated that the city will be waiving fees for expanded spaces and that planning is underway for the reallocation of streets to allow for expanded patios.

More outdoor dining spaces. There will be a concerted effort to provide more outdoor dining areas and options for food businesses. He also stated that the program will work to identify public spaces that can be utilized for outdoor dining and areas where patios can be expanded into.

Sidewalk Cafes. Tory states that there will be permits made for those that would like to have sidewalk cafes, which is a great option for those who need an area for outdoor dining.

Mayor Tory stressed that the CafeTO program will require coordination and cooperation among many groups and bodies, specifically licensing and transit governing bodies. He also stated that he is working with the province and the city to cut the red tape on permits and liquor laws for serving alcohol on patios.

Despite the hard work that will come with the rollout of the program, it is a welcomed step towards reopening food service businesses within Toronto. City staff are mobilizing and are ready to start the program as soon as the province of Ontario gives the go-ahead. Food businesses that have patios should begin preparing to reopen sooner rather than later. More information about the program will be available in the coming days.