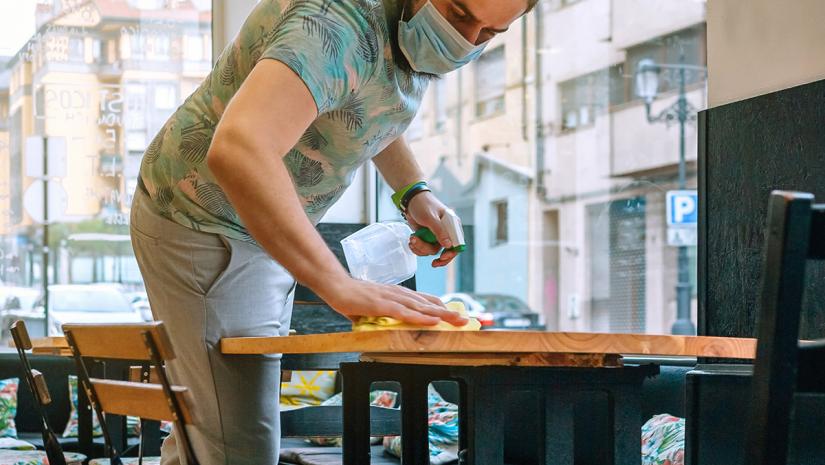 August 27, 2021
Increasing COVID-19 cases and the emergence of the more contagious Delta variant across Canada has led to new COVID-19 restrictions in certain provinces and territories. Alternatively, some provinces and territories are easing their restrictions based on vaccination rates and COVID-19 case count. Here's what you need to know about the latest changes.
Provinces and Territories strengthening COVID-19 restrictions
Manitoba
The province is implementing an indoor mask mandate for all public spaces including schools starting Saturday, August 28. Exemptions apply to people actively participating in sports or exercise.

On September 3, Manitoba will implement its vaccine mandate which requires individuals 12 and up to be fully vaccinated to gain access to certain events, services and businesses across the province. These businesses and events include:
Restaurants, bars and nightclubs, including patio seating
Indoor and outdoor ticketed concerts and sporting events
Indoor theatre, symphony and dance events
Casinos, bingo halls and video lottery terminal lounges
Movie theatres
Gyms, fitness centres and indoor sporting and recreation facilities excluding youth recreational sport
Individuals that work with vulnerable populations such as healthcare workers, education workers and prison employees are also required to be fully vaccinated by October 17 or participate in regular testing with proof of a negative test result. The frequency of testing is yet to be announced but could be up to three times a week.

Manitobans can use Manitoba's immunization card as their proof of vaccination. People can register for their card two weeks after receiving their second dose. A digital card will be provided instantly and people can request a physical card mailed at a later date. Alternatively, individuals can also get a secure printed provincial immunization record from public health that shows their vaccination dates.

For businesses affected by the new vaccine mandate, be sure to train staff to review an individual's immunization card or record before allowing access to the business starting September 3.
Northwest Territories
The Northwest Territories has released a new Public Health Order effective Thursday, August 26 that mandates face masks be worn in all indoor public spaces. These spaces include retail businesses, restaurants and bars, conventions, conferences, receptions, sports and recreational activities.
British Columbia
British Columbia announced a mask mandate and details of their vaccine passport system the week of August 23.

Restrictions already implemented in Central Okanagan were also expanded to B.C.'s Interior region. Indoor personal gatherings are now limited to one other household or five guests. Organized indoor events are limited to 50 people and a COVID-19 safety plan must be in place. Organized outdoor events also require a safety plan and are limited to 100 people.
New Brunswick
A recent surge in COVID-19 cases in the province since moving to the green phase has prompted New Brunswick's deputy chief medical officer of health to recommend that people wear masks in indoor public spaces.

While this is currently not mandatory, the provincial government is expected to announce a decision in three weeks on whether vaccine passports and mask requirements in public spaces will be implemented.
Easing of restrictions in Nova Scotia and Yukon Territory
Nova Scotia
Nova Scotia is targeting September 15 as the date to move to the final phase of the province's reopening plan, with the condition that 75 percent of the province's population is fully vaccinated by that date. Phase 5 will see an end to mandatory masking and physical distancing mandates, but these extra precautions will still be recommended in indoor public spaces.
Yukon
The state of emergency first declared in the territory on March 27, 2020, expired on Wednesday, August 25. Physical distancing and mask-wearing are no longer legally mandated but these extra precautions are still encouraged. The government will continue to monitor case counts in the territory and emergency measures could be reinstated if there is a rise in cases.

All other provinces and territories have the same precautions and restrictions implemented since our last report. The Canadian Institute of Food Safety (CIFS) monitors changes to COVID-19 health restrictions as they occur across the country and will continue to provide updates as they develop.