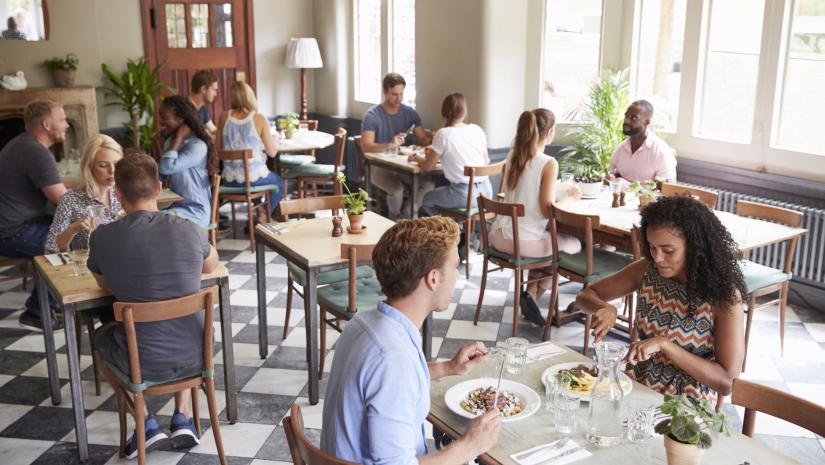 June 12, 2020
Food businesses in some provinces and territories have reopened, or are in the process of reopening, under strict regulations from provincial and municipal governments. Alberta and British Columbia, following their reopening plans, have permitted food businesses to reopen their premises to the public. The reopenings have been contingent on specific requirements, such as maintaining capacity limits and ensuring physical distancing measures are in place. Both provinces have required food businesses to operate at only 50% capacity as a condition of reopening. Now, food businesses in Alberta and BC have been informed that this capacity limit is being changed.

As of Friday, June 12, Alberta moved into Phase 2 of its reopening plan. As part of Phase 2, food businesses such as restaurants, bars and cafes will no longer be limited to operating at a 50% capacity. However, other regulations will still remain in place such as ensuring physical distancing rules are maintained and keeping tables at least two metres apart. Party sizes must also continue to be limited to six people or less.

In British Columbia, a revised provincial health order was issued Wednesday, which states that food businesses will no longer be limited to a 50% capacity. Instead, food businesses are required to "determine the maximum number of patrons and staff that [their] premises can accommodate if they are standing or sitting two metres apart," according to Provincial Health Officer Dr. Bonnie Henry. This number must be documented in the food business' COVID-19 Safety Plan — a requirement of reopening — which outlines the policies, guidelines and procedures put in place to reduce the risk of COVID-19 transmission. This revision to the provincial health order was made after consulting with food business owners along with Inspectors, Environmental Health Officers and WorkSafeBC.

Now that some time has passed and more businesses are reopening in Alberta and BC, what is working and what needs to be changed is becoming more apparent. Both provinces have stated that these changes to the regulations have been made in order to make restrictions clearer, make rules easier to implement and help businesses operate successfully. As reopenings continue throughout these provinces — and the rest of Canada — more changes to regulations for food businesses can be expected.