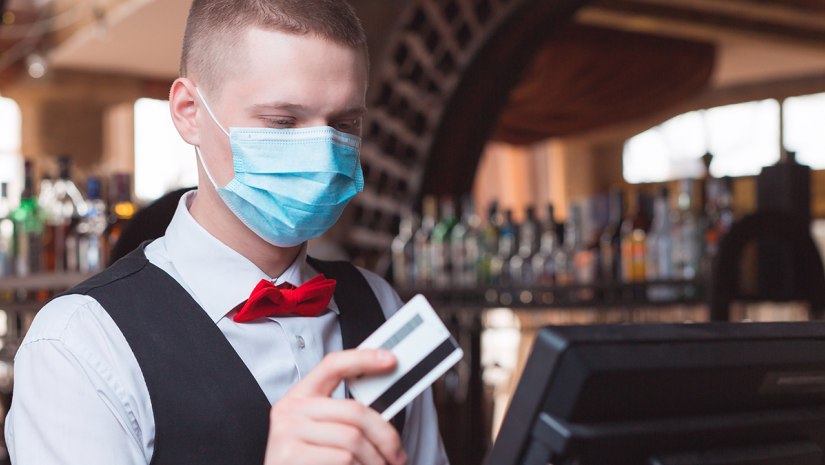 May 14, 2020
Hospitality workers in Alberta are preparing to get back to work today after the provincial government announced that restaurants, bars, cafes and pubs are allowed to reopen following the COVID-19 shutdown. The move marks the start of Stage 1 of Alberta's reopening plan that also allows retail businesses, hairdressers and day-care facilities to begin to invite customers back onto the premises again.

However, multiple exceptions and restrictions are in place. Calgary and Brooks, which between them have over 75 percent of the coronavirus cases in the province, are not yet permitted to reopen and must wait until May 25 to do so.

In businesses that do reopen, dining must be table service only - customers cannot order food or drinks from the bar or counter. Other activities including dancing on dance floors, VLT play, billiards, pool tables, karaoke, shisha, hookah and water pipes are not allowed. Buffets and self-service facilities are not permitted to reopen.
Dining Areas
Hospitality businesses that do reopen can only operate at 50 percent capacity for both indoor and outdoor dining, and parties must not exceed 6 people.

Other restrictions applicable to dining areas include:
2 metre distance to be ensured between dining parties
Aisles to be wide enough to ensure physical distancing
Physical barriers to be used where tables can't be adequately separated
Facilitate ways to prevent transmission
Remove condiments and other high-touch items from tables
Keep music to a low volume to prevent customers from leaning forward to hear each other
Service
The government of Alberta has introduced a number of requirements around service including:
Wait staff and servers who can't maintain 2 metres of physical distance or who don't have a physical barrier to separate them from customers must wear a cloth or surgical mask
Digital ordering devices and credit card machines must be cleaned and disinfected after each use
Reusable menus must be cleaned and sanitized after each use; disposable menus must be discarded after a single use
Tables must not be preset and rolled silverware is to be used
Entry and Waiting Areas
Further rules are in place about entry and waiting areas. These include (but are not limited to) ensuring physical distancing in waiting areas, encouraging reservations to prevent lineups, asking guests to wait outside until their table is ready, and providing hand sanitizer for customer use in the waiting area.
Facility
The provincial government is requiring hospitality venues to post COVID-19 signage around the facility. Other rules include ensuring physical distancing in washrooms, enhancing cleaning and sanitation of washrooms, cleaning each table after use and requiring staff to perform hand hygiene frequently.
Quick Service and Takeout
For businesses offering quick service and takeout, floors should have appropriate markings to enforce physical distancing, and line-ups for takeout must be kept away from dine-in customers. Signage and guidance must be provided to guests regarding ordering and mobile orders.

The confirmation about the province moving to Stage 1 came with less than 24 hours' notice for businesses to get prepared but is still a welcome relief for owners and managers in the hard-hit hospitality industry.