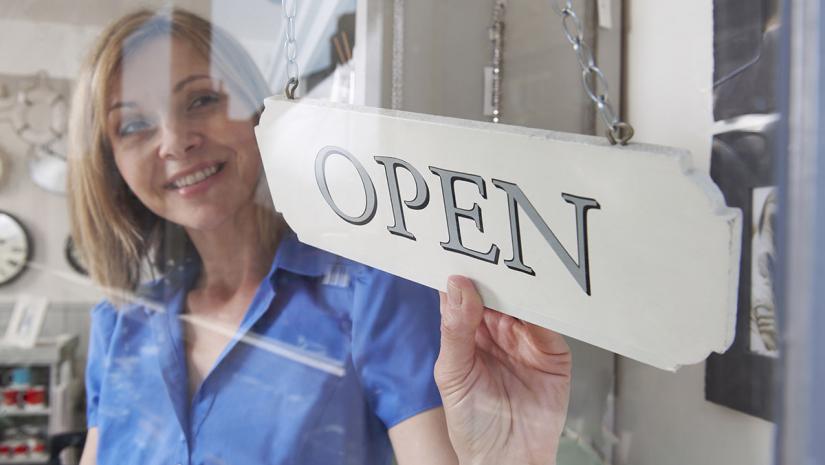 June 30, 2021
At least 3 provinces across the country have announced that they are loosening further restrictions in response to decreasing COVID-19 case counts and increasing vaccination rates.
Alberta to fully reopen on Canada Day
After Alberta surpassed the vaccination threshold of 70 percent of residents have received at least one dose, the province is moving into Stage 3 of its Open for Summer plan. On July 1, nearly all mandatory restrictions will be removed.

The indoor provincial mask mandate is being lifted as well, though face coverings may still be required in some specific instances.

Premier Kenney announced that the province does not plan to reinstate restrictions at any point. Restaurants, bars and retail outlets may all operate at full capacity. Large indoor events such as weddings and funerals can proceed at pre-pandemic capacity.

The province will continue to monitor new COVID-19 cases and track contacts of new cases.
British Columbia is moving to Step 3 of the restart plan
July 1 marks the end of the longest provincial state of emergency in British Columbia's history. Nearly 80 percent of eligible B.C. residents have received at least one dose of the vaccine and case counts are declining. With these developments, Premier Horgan has announced that B.C. will move to Step 3 of its 4-step restart plan.

Businesses and events will have more flexibility in Step 3.

Licensed establishments including restaurants, bars and pubs may resume regular hours for liquor service. Each venue may determine their own table limits, as long as there is no socializing between tables.

Casinos will be allowed to reopen with up to 50 percent of gaming stations open and reduced customer capacity. Nightclubs can reopen, with up to 10 people seated at a table, but no socializing between tables and no dancing.

Indoor-organized gatherings such as weddings and funerals may have a maximum of 50 people or 50 percent of the venue's capacity — whichever is greater. Outdoor organized gatherings can have 50 percent of their capacity or up to 5,000 people.

Fairs, trade shows and festivals can resume with communicable disease plans in place.
Nova Scotia has entered the third phase of recovery
On June 30 Nova Scotia is opening its borders to all Canadians as part of the next stage of recovery. While monitoring key healthcare indicators such as vaccination and hospitalization rates, the third phase of Nova Scotia's 5-phase recovery plan is set to begin. Phase 3 focuses on expanding social gatherings and removing many travel restrictions.

This stage also means, according to Premier Rankin, that "businesses can operate with less restriction."

Restaurants and bars can operate as long as customers and staff wear masks and 2 metres are maintained between tables. Up to 10 people from the same close social bubble may be seated together at a table. Customers may now go to the bar to order. Establishments must stop service by midnight and close by 1 am. Musicians are allowed, to a maximum of 15 performers indoors and 25 outdoors. Performers must wear masks unless singing or playing a wind instrument.

All retail establishments in the province are permitted to operate at 75 percent capacity while wearing masks and maintaining 2 metres of physical distance.

Events hosted by a recognized organization can proceed at 50 percent capacity — up to a maximum of 100 people indoors and 150 outdoors — so long as a COVID-19 operational plan is in place.

Weddings, funerals and other faith-based gatherings may be held with up to 50 percent of the venue's capacity indoors, or a maximum of 150 guests. Outdoors, that limit is 150 people.

Arts and cultural performances can proceed with up to 15 people indoors or 25 outdoors, without physical distancing. Audiences for these events are capped at 100 people indoors or 150 outdoors.

The Canadian Institute of Food Safety (CIFS) will continue to monitor COVID-19 developments across Canada, and provide updates as they occur.