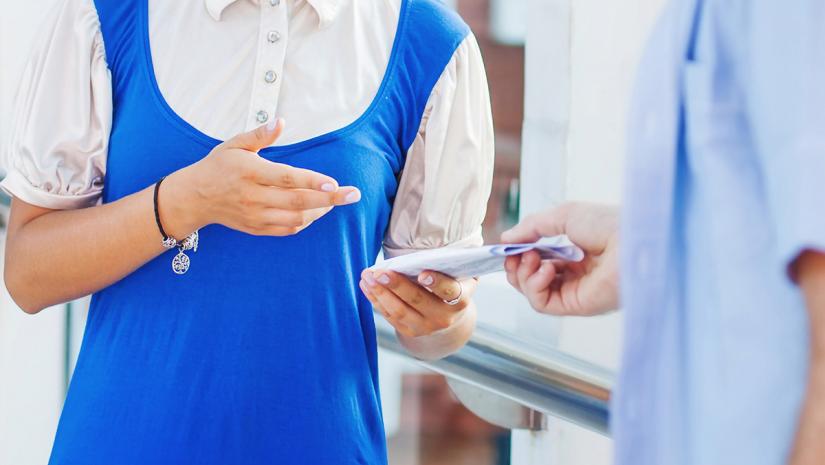 September 1, 2021
As a response to the rising cases of COVID-19, Ontario announced the details of a proof of vaccination system to be implemented in the province starting September 22, 2021. The goal of the system is to increase vaccination rates in the province and help reduce the spread of COVID and the more contagious Delta variant.

"Based on the latest evidence and best advice, COVID-19 vaccine certificates give us the best chance to slow the spread of this virus while helping us to avoid further lockdowns," said Premier Doug Ford.

Here's what you need to know to prepare for the province's proof of vaccination system.
Who needs to provide proof of vaccination
Starting September 22, 2021, all individuals aged 12 and up must provide proof that they are fully vaccinated against COVID-19 to access certain businesses and settings. Fully vaccinated means you have received 2 doses of a COVID-19 vaccine and 14 days have passed since your second dose.

Exemptions apply to children 11 years of age and under as they are currently not eligible to get the vaccine. Those who cannot receive the vaccine due to medical reasons are also exempted and will be permitted entry with a doctor's note.

People must show their proof of vaccination, along with a valid government ID, to access certain businesses and settings outlined below.
Businesses and services that will require proof of vaccination
The system focuses on "high-risk" indoor spaces where masks can't always be worn. Businesses that will need to check for proof of vaccination include:
Restaurants and bars, except for outdoor patios, delivery and takeout services
Nightclubs, including outdoor areas of the venue
Meeting and event spaces, including banquet halls and convention centres
Sports and fitness facilities and gyms, excluding youth recreational sports
Gaming establishments such as casinos and bingo halls
Concerts, music festivals, theatres and cinemas
Racing venues
What counts as proof of vaccination?
Starting September 22, Ontarians must use the paper or PDF vaccine receipt they received after getting vaccinated as their proof of vaccination. They must also show a valid government ID.

On October 22, the province plans to roll out an enhanced digital vaccine receipt with a unique QR code, making it easier for people to show that they have fulfilled the vaccine requirements. A new app will also be launched to make it easier for businesses to verify the digital vaccine receipt while protecting the individual's private information.

For weddings and funerals being held at event spaces between September 22 and October 12, 2021, attendees will also be able to provide a negative rapid antigen COVID-19 test no more than 48 hours before the event as an alternative to proof of vaccination. These tests must be privately purchased.
What will businesses need to check?
Starting September 22, businesses that fall under the high-risk indoor categories listed above will need to check for proof of vaccination.

Ensure staff know the requirements and how to check for:
Paper or PDF vaccine receipt, or a doctor's note from those who are medically exempt
Valid government ID
The Canadian Institute of Food Safety (CIFS) monitors changes to COVID-19 health restrictions as they occur across Canada and will continue to provide updates as they develop.