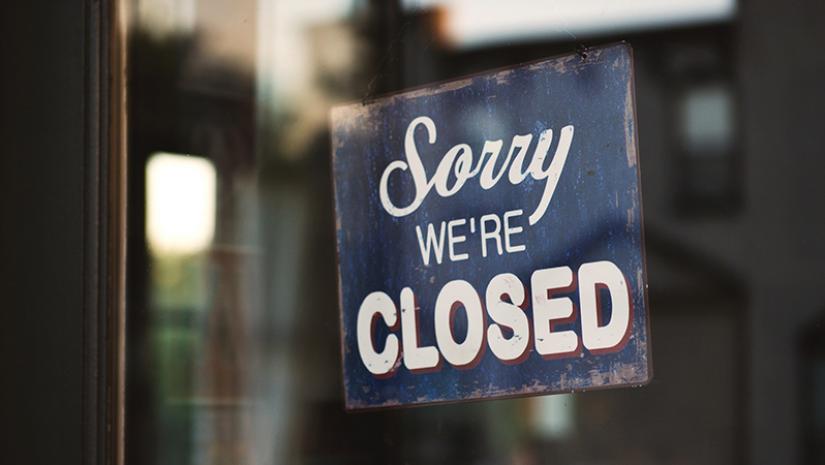 December 21, 2020
As COVID-19 cases continue to affect communities across Canada, different provinces and territories are continuing to implement restrictions in order to stop the spread. Here is a current look at where Canadian provinces and territories stand with COVID-19 restrictions and what they mean for food businesses.
Ontario
Premier Doug Ford has officially announced that there will be a province-wide lockdown put in place as of 12:01 am on December 26. The lockdown will be applied differently to Southern Ontario and Northern Ontario. In Southern Ontario, the lockdown will be in effect for 28 days, remaining in place until at least January 23. In Northern Ontario, the lockdown will be in effect for 14 days, remaining in place until at least January 9. Currently, Toronto, Peel Region, York Region and Windsor-Essex are in the Grey Zone, which is in full lockdown, and Hamilton has just been placed in lockdown today.

Premier Ford stated that this province-wide lockdown will be similar to the one that happened in the spring, with all non-essential businesses closed. Food retail stores such as grocery stores and supermarkets will remain open. All restaurants and bars are only permitted for take-out or delivery services. For food businesses that are currently not in lockdown, now is the time to begin preparations and adapt to the coming changes.
Newly Announced Ontario Small Business Support Grant
In acknowledgement of the struggles that small businesses are currently facing and will continue to face due to the province-wide lockdown, the Ontario government announced the Ontario Small Business Support Grant. This grant provides a minimum of $10,000 and up to $20,000 for small business owners who have had to close or severely restrict their business operations due to the lockdown.

Businesses can learn more about the grant and whether they are eligible here.
Quebec
The province of Quebec is hoping to use the holiday break to help curb the spread of COVID-19 which has caused a marked increase in cases and hospitalizations as of late. From December 25 until January 11, non-essential businesses will be closed in Quebec, including food businesses such as restaurants and bars. Food retail stores are considered essential and will be permitted to remain open, while big box stores that sell food and other goods will be restricted to only selling essential items.

These restrictions come as the province has reported daily case totals of over 1,600 during the past week. There are also currently over 950 people in the hospital due to COVID-19.
British Columbia
British Columbia has province-wide restrictions in place until at least January 8. Under the restrictions, restaurants, pubs and bars must continue to operate with COVID-19 Safety Plans and employee protocols in place. A maximum of six people are permitted at a table and moving between tables is not permitted. All customers at food businesses must wear a mask when not sitting at a table and events are no longer permitted.

WorkSafeBC is conducting inspections to verify that COVID-19 Safety Plans and in place and effective. Food businesses that are non-compliant may face orders and fines, or they could be referred to public health which may result in a closure order.
Alberta
Since December 13, the province of Alberta has been placed under stronger public health measures, which include province-wide restrictions that are currently affecting a wide variety of organizations and establishments. Under the stronger measures, all restaurants, pubs, bars, lounges and cafes are closed to in-person service. Only take-out, curbside pickup and delivery services are permitted at this time.
Saskatchewan
Currently, Saskatchewan restaurants and licensed establishments are permitted to seat only four customers at a table. There must be a three-metre distance between tables, however, if there is an impermeable barrier between tables, they can be placed two metres apart. Collecting of customer information for contact tracing remains in effect as well as the curfew on liquor service.

The current public health measures will remain in effect until January 15, 2021. At that time they will be reviewed by the provincial Chief Medical Health Officer.
Manitoba
Currently, the province of Manitoba is at the "Critical Level" of the Provincial Response Levels. At this level, restaurants must close to the public and are permitted to be open for delivery, drive-thru or take-out only.
Nova Scotia
As of December 16, the province of Nova Scotia has implemented province-wide restrictions in order to stem the spread of COVID-19 over the holidays. These restrictions will be in place until 11:59 pm on January 10. Under the restrictions, restaurants and licensed establishments are closed for dine-in service and are only permitted to offer take-out and delivery services.
PEI
In Prince Edward Island, the current COVID-19 alert level is "Caution". As of Friday, December 18, "Post Circuit Breaker Holiday Measures" have been put in place and will continue to be in place until at least January 11. Under these measures, restaurants are only permitted to have 10 people or less dining at a table, and customers must be seated at all times unless going to the washroom or entering/exiting. Food businesses must cease in-person eating and drinking at 11 pm.

New Brunswick
In New Brunswick, the province is broken down into zones and each zone is given a health alert level. Currently, zones 1, 2, 3, 5, 6, and 7 are in the Yellow level. Zone 4 (Edmundston region) is at the Orange level.

In the Yellow Level:
Record keeping for seated venues is a requirement.
Licensed premises such as bars or restaurants must ensure all patrons are seated at all times, except to enter and exit the premises and to go to and from washrooms.
In the Orange Level:
Distancing of two metres is required where food and beverages are served.
Record keeping is required.
Occupancy of any facility must be based on the ability to maintain physical distancing between people that are not close friends and family.
Northwest Territories
The Northwest Territories is currently doing well in limiting the amount of COVID-19 cases in the region. As such, the territory is now currently in Phase 2 of its reopening plan, which permits food businesses such as restaurants and bars to operate, but with limited capacity.
Nunavut
Despite some COVID-19 concerns back in November, which saw the territory put a two-week lockdown in place, Nunavut has eased restrictions since November 30. Currently, food businesses are able to operate dine-in service but with restricted capacity depending on the region they are located in.
Yukon
In Yukon Territory, the current COVID-19 restrictions are eased which permits:
dine-in restaurants to operate at full capacity
bars, pubs and lounges to operate at 50% capacity
Since Monday, December 7, restaurants and bars are required to collect contact information from customers in order to help with contact tracing. One person per group must provide contact information, and this information must be kept on the food business premises for 30 days.