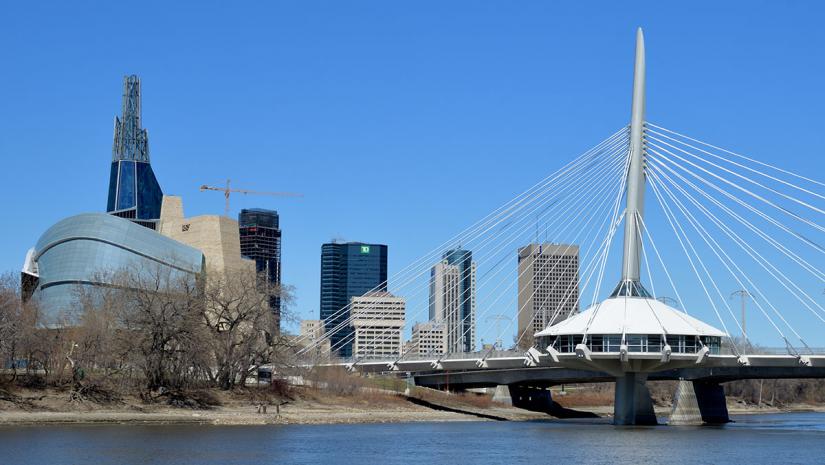 July 15, 2021
As of 12 am Saturday, Manitoba is moving ahead in its 4-3-2-One Great Summer Reopening Path, with restrictions loosening for residents who have received two doses of the vaccine at least two weeks ago.

This next step is focussed on reopening venues such as movie theatres and casinos, as well as increasing gathering limits. From this weekend most businesses will also be able to open at 50 percent capacity indoors.
Restaurants and bars
Restaurants, licensed establishments and food courts can expand to accommodate 50 percent of their capacity.

Outdoors (e.g. on patios) the limit of eight people seated at a table remains in place.

Only customers from the same household can be seated together indoors, or from different households, if all customers over the age of 12 are fully vaccinated. Those under the age of 12 may dine with fully vaccinated members of their household.

Dining and drinking establishments can stay open until midnight, and customers do not need to purchase food when ordering alcohol.

Video Lottery Terminals (VLTs) may also operate under the same health restrictions as restaurants, bars and other indoor venues — e.g. masks must be worn when not seated and two metres of physical distance must be maintained.
Retail stores
Retail businesses can double their capacity to 50 percent or 500 people — whichever number is lower.
Large venues and events
Venues such as movie theatres, bingo halls and casinos may reopen on Saturday for fully immunized people at up to 50 percent capacity.

Children under 12 who are not vaccinated may visit these venues with fully vaccinated members of their families.

Large-scale outdoor events like sports games or concerts can proceed at 100 percent capacity as long as they have an event plan approved by public health.
Weddings, funerals & faith-based gatherings
A maximum of 150 people (in addition to photographers and officiants) may attend outdoor weddings or funerals. Indoors, the number of people is capped at 25 (in addition to photographers and officiants).

Indoor faith-based cultural gatherings like pow-wows or sun dances will be able to increase capacity to 50 percent or 150 people — whichever number is lower. Physical distancing between members of different households is required. Capacity limits can be applied to different sections/rooms within a single venue.

Outdoor faith-based gatherings can proceed at 50 percent capacity. Drive-through services are still permitted with no restrictions.

The Canadian Institute of Food Safety (CIFS) monitors changes to COVID-19 health restrictions as they occur across Canada. We will continue to provide updates as they develop.