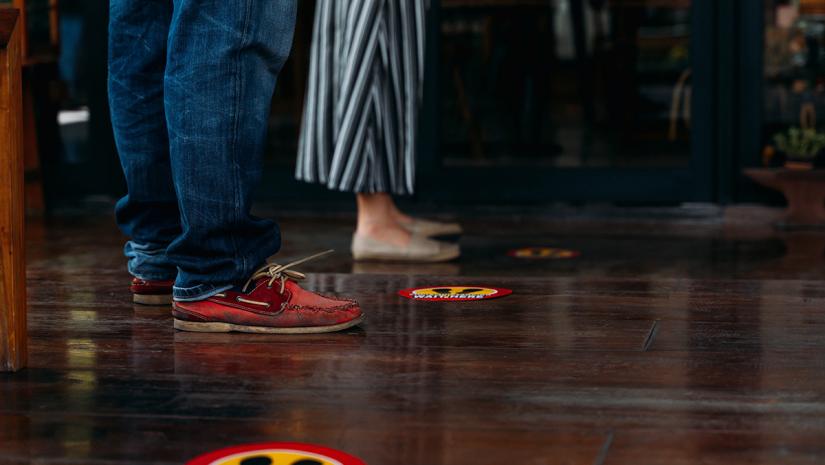 January 4, 2021
As the new year begins, the pandemic that began in 2020 continues to affect food businesses throughout Canada. This is particularly true for businesses in Ontario, which is currently in a province-wide lockdown. On top of the lockdown measures, this week will see additional COVID-19 measures put in place for businesses in Toronto.

On the east coast in Nova Scotia, however, food businesses are feeling relief due to easing restrictions. Certain areas of the province are gearing up for less restrictions in certain areas of the province starting Monday.
New COVID-19 measures in Toronto
In a public announcement, Toronto Mayor John Tory along with Dr. Eileen de Villa and other officials announced more COVID-19 measures that will be put in place for workplaces. Under these new measures from Toronto Public Health (TPH), businesses must:
immediately notify TPH when they become aware of two or more employees with COVID-19
enforce a 2-metre distance between all employees throughout the workplace, where it is reasonable to do so
follow a rigorous and frequent cleaning schedule for high-touch areas in the business
conduct regular assessments of the heating and air systems in the establishment
inform all employees of the benefits or pay that they are entitled to if they contract COVID-19 or must isolate due to exposure
Dr. Eileen de Villa emphasized that these new workplace measures are being implemented in order to help stop the spread of COVID-19 by ensuring cleanliness and physical distancing measures are in place.

Along with the implementation of the new workplace measures, Dr. de Villa also stated that TPH will now be publicly reporting workplace outbreaks of COVID-19 where there is sustained transmission. This is in an effort to keep the public informed so that they can make safe and knowledgeable decisions.

The COVID-19 dashboard will be updated to give specifics on workplace-related outbreaks, which will include information on the sectors where outbreaks are occurring. Mayor Tory emphasized that the information will be provided in a way that is helpful to the public without compromising privacy.

New COVID-19 measures in Nova Scotia
As of Monday, January 4, 2021, restaurants and bars in Halifax and Hants County in Nova Scotia are permitted to reopen for dine-in services. This reopening of indoor dining does come with a set of restrictions that food businesses must abide by. Service must end by 10 pm and the business must close by 11 pm. Take-out and delivery services are allowed to continue without restrictions.