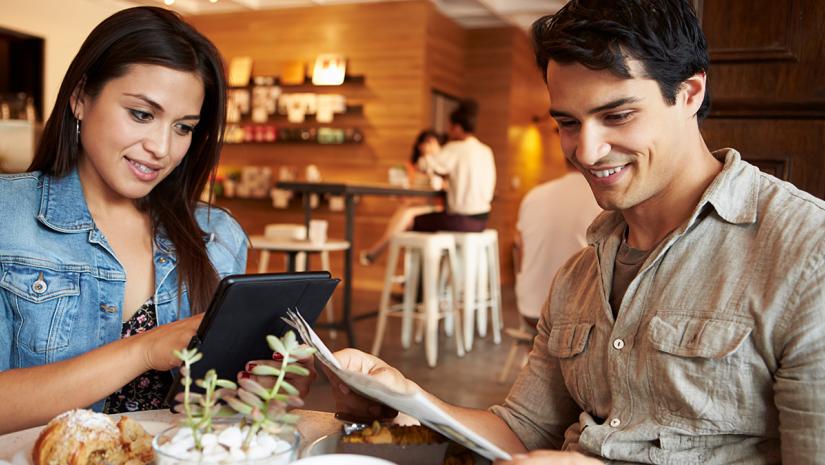 July 20, 2020
While food businesses throughout the country are at different phases of reopening, one thing is clear: Canada is moving in the right direction towards overcoming the challenges of COVID-19. The situation appears to be stabilizing for most provinces and territories, as food businesses settle into their new way of operating.

Some food businesses have been open for several weeks and are beginning to see a return to revenue. Others are still only operating on patios and other outdoor areas but are hopeful that they will be able to operate inside their premises soon. This is particularly true for the remaining food businesses in Ontario that are still in Stage 2 of the reopening plan. Fortunately, there is some good news for some Ontario food businesses today.
More areas move to Stage 3 in Ontario
Premier Doug Ford has announced that most of the remaining health units in Ontario will move to Stage 3 this coming Friday, July 24. Toronto, Peel Region and Windsor-Essex will remain in Stage 2 for at least another week. The main reason is that these regions have not spent four weeks in Stage 2, and officials need four weeks of data to make informed decisions about moving regions to the next phase of reopening.

There is also concern about the number of cases in these areas. These three regions have been identified as the primary source of Ontario's COVID-19 cases listed on Monday, with more than 60% coming from Toronto, Peel and Windsor-Essex. It remains to be seen when the final areas in the province will be able to move to Stage 3.
Manitoba shifts gears
After much success in moving through the reopening phases, the province of Manitoba has announced that there will be no future phases of Manitoba's reopening plan. Going forward, the province will base its restrictions on public health risk levels and these restrictions will fluctuate based on the current COVID-19 situation in the province.

In the current situation, food businesses no longer need to operate at half capacity but must keep physical distancing measures in place.
Reopening status of other provinces and territories
The following provinces and territories are currently still in the same phase of reopening since our last update, or they have moved phases but have not made changes to food business restrictions:

Alberta — In Phase 2

British Columbia — In Phase 3

New Brunswick — In "Yellow level"

Newfoundland and Labrador — Alert Level 2

Nova Scotia — No changes to food business restrictions

Northwest Territories — In Phase 2

Nunavut — No changes to food business restrictions

Prince Edward Island — In Phase 4

Quebec — No changes to food business restrictions

Saskatchewan — In Phase 4

Yukon — In Phase 2