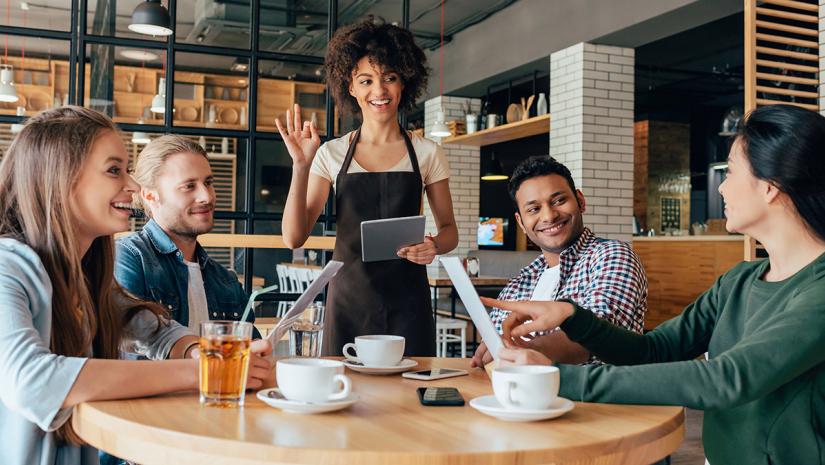 June 15, 2020
With the beginning of another week comes more changes to the provincial and territorial phases of reopening. Here are the provinces and territories that have experienced changes this week, including adjustments to reopening regulations or moving to the next phase of reopening.
Alberta
As of Friday, June 12, the province has moved into Phase 2 of its reopening plan. Food businesses such as restaurants, bars and cafes have been permitted to reopen since Phase 1, but with Phase 2 there is now no limit on capacity. Food businesses are still required to ensure physical distancing and keep tables at least 2 metres apart.

Read the entire Alberta Relaunch Strategy here.
British Columbia
British Columbia is still currently in Phase 2 of its reopening plan, which allows restaurants, pubs and cafes to reopen. On Wednesday, June 10, a revised provincial health order was issued which states that food businesses will no longer be limited to a 50% capacity. Instead, they are required to determine the maximum number of customers and staff that the premises can accommodate while maintaining the two-metre distance requirement. This number must be documented in the food business' COVID-19 Safety Plan.

Read the entire BC Restart Plan here.
Northwest Territories
As of Friday, June 12, the Northwest Territories has officially moved into Phase 2 of its reopening plan. Phase 2 permits dine-in restaurants and lounges to reopen but they must follow strict guidelines. Restrictions include prohibiting dance floors and live music and a capacity limit of 25 people including staff (unless the food business applies for an exemption).

Read the entire Emerging Wisely Plan here.
Ontario
Since announcing the province of Ontario would be taking a regional approach to reopening, specific areas within the province have been in Phase 2 since last Friday, June 12. Phase 2 permits restaurants, bars, and other food businesses to open for outdoor dining on patios and other outside spaces.

On June 15, Premier Doug Ford announced the moving of additional regions within the province to Phase 2 as of Friday, June 19. The regions that will be moving into Phase 2 include:
Durham Region
Haldiman-Norfolk
Halton Region
Hamilton
Lambton
Niagara Region
York Region
Read the entire Reopening Framework here.
Quebec
As of June 15, the province has permitted restaurants to reopen to the public, except for food businesses that are in the Greater Montreal metropolitan area and the Joliette district. Food businesses are required to limit the exchange of objects between customers and staff, such as menus, condiments and utensils. Physical distancing guidelines must be adhered to, frequent cleaning and sanitizing must be maintained and face masks are strongly recommended. Food businesses will not be subject to a capacity limit but rather the responsibility will fall on owners and managers to decide how many customers to allow within the premises at one time.

Read the entire Reopening Plan here.
Yukon
Yukon is still in Phase 1 of its reopening plan which allows food businesses such as restaurants — but not bars — to conduct dine-in services at 50% capacity. On Friday, June 12, the territory announced that as of Friday, June 19, bars will be permitted to reopen. Bars must follow the same capacity limits as restaurants (50%), but are also subject to other restrictions. Only groups of 10 customers or less will be permitted, live music will not be permitted, and recreation areas must remain closed for the time being (e.g. dart boards, pool tables, game machines). Bars must also submit an operational plan to health officials which must be approved, along with passing an inspection.

Read the entire Reopening Plan here.
Other provinces and territories
The following provinces and territories are currently still in the same phase of reopening since our last update:

Manitoba — In Phase 2

New Brunswick — In "Yellow level"

Newfoundland and Labrador — In Alert Level 3

Nova Scotia — No changes to food business restrictions

Nunavut — Food businesses are still considered medium- and high-risk

Prince Edward Island — In Phase 3

Saskatchewan — In Phase 3