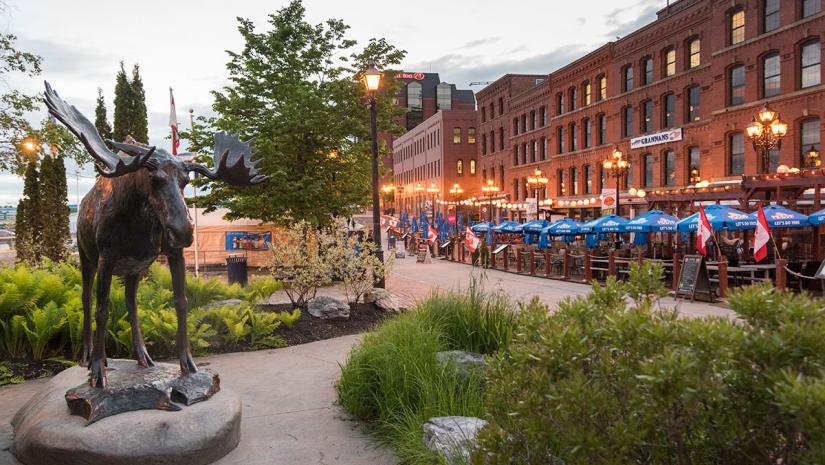 June 17, 2021
Two weeks earlier than the originally targeted date, the Province of New Brunswick has entered into the second phase of the path toward the Green level of recovery.

The province passed its goal of 75 percent of eligible adults vaccinated with at least their first dose — one of the highest rates of any province.

Though all health zones remain in the Yellow level of recovery, each of the three steps toward Green means more restrictions are lifted.
Phase 2 of Path to Green: What does it mean?
The biggest change is that restaurants are now able to open at full capacity, with no physical distancing required between people or between tables. New Brunswick is the first province to remove this restriction.

The few health measures that will be in place in restaurants and bars include:
all staff must wear masks
all patrons must wear masks when not eating and drinking (e.g. when going to the washroom, entering or exiting)
establishments must still collect information for contact-tracing purposes
Retail stores can operate at full capacity as long as customers wear masks and must maintain a contact list for seated venues. Entertainment venues such as casinos, bingo halls and large live performance facilities that have a separate entertainment area can operate at full capacity with a COVID-19 plan in place.

Contact with all family and friends in Yellow zones is allowed. Indoor informal gatherings of 20 people or fewer are allowed, with formal indoor gatherings permitted at 50 percent capacity and with a COVID-19 operational plan. Outdoor informal gatherings require physical distancing between groups. Outdoor formal gatherings such as weddings or funerals are permitted at maximum capacity as long as distancing is possible and masks are worn.

It is expected these measures will remain in place until the next phase.