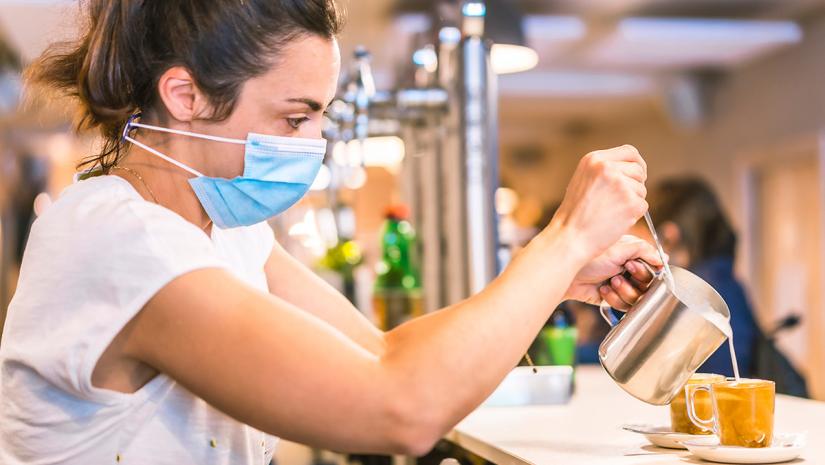 September 20, 2021
Last week New Brunswick announced that effective Tuesday, September 21 at 11:59 pm people will have to show proof of vaccination when entering certain businesses, events and venues.

Now, with the province reporting 199 new cases of the virus over the weekend, Premier Blaine Higgs and Chief Medical Officer of Health Dr. Jennifer Russell have announced that New Brunswick's mask mandate will also be reinstated as of 11:59 pm on Tuesday, September 21.

"The fourth wave of COVID-19 is in New Brunswick," said Higgs, "and we need everyone to do their part to help reduce the severity of the disease and protect our healthcare system."

Masks will be mandatory in all public indoor spaces, including:
restaurants and bars, except while eating
retail stores, malls, and any other place where the public and employees interact
weddings and funerals, as well as other organized indoor gatherings
places of worship
government buildings
public transportation
Policies requiring students and staff to wear masks in public schools and early childhood learning facilities will continue to apply.

The Canadian Institute of Food Safety (CIFS) closely monitors changes to COVID-19 restrictions that impact food businesses across the country. We will continue to provide updates as they occur.