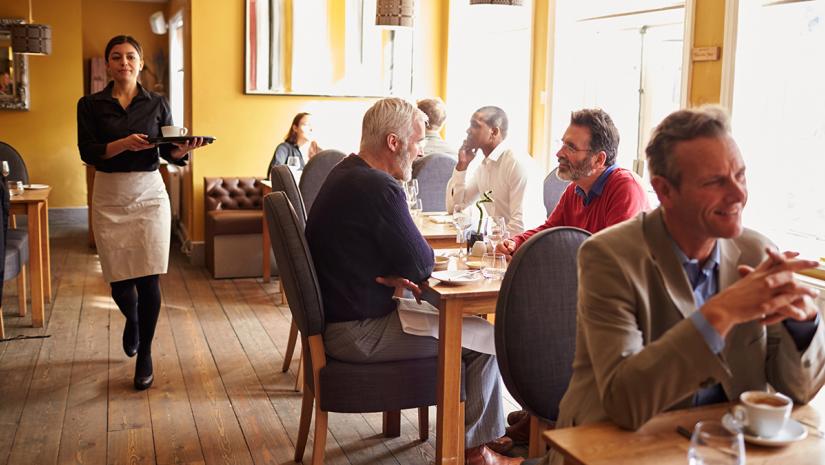 July 23, 2020
Many restaurants across Canada have been feeling relief as dine-in services pick up again due to easing of COVID-19 restrictions. Not all localities across the country are at this stage yet, but a majority of restaurants are now permitted to serve customers inside and work towards gaining back lost revenue. Unfortunately, the path to the "new normal" is not a straight line, but rather one that can be filled with setbacks if COVID-19 case numbers spike or there is an outbreak.

In British Columbia, a recent spike in coronavirus cases has prompted Provincial Health Officer Dr. Bonnie Henry and Health Minister Adrian Dix to introduce new COVID-19 measures for restaurants, bars and nightclubs in the province.

Over the weekend, the province saw 102 new COVID-19 cases; 30 more were declared on Tuesday and 34 on Wednesday bringing the total number of cases for British Columbia to 3,362. This is a worrying trend that indicates that COVID-19 cases are on the rise in the province. Out of the recent cases, 70 of them have been linked to events and parties over the past few weeks.

The new measures being put in place will mean that restaurants, bars and nightclubs will require their customers to be seated the entire time and that groups must be limited to six people. There must be no pushing of tables together or other behaviour or activities that put staff or other customers at risk. The new measures also mean that there will be no self-service of alcohol (no ordering from bars) and that dance floors must be closed.
Other provinces introducing new restrictions
Many other provinces are introducing restrictions that directly affect restaurants and their customers. Quebec has made masks mandatory in indoor public places across the province. This applies to restaurants as well, and not just for staff members. Customers are required to wear masks when they are moving around in a food establishment and can only take off their masks when they are sitting at their table. This rule does not apply to outdoor patios and uncovered terraces, however health officials are strongly encouraging mask-wearing in those situations as well.

Specific areas in Ontario have also made masks mandatory for indoor public places, including restaurants that are providing service indoors. While mandatory masks are currently not being required throughout the province, some municipalities have decided to enact the requirement, including Toronto, Durham, Waterloo, Peel, Windsor-Essex County and Wellington-Dufferin-Guelph, to name a few. Debates are still being held in many other municipalities and it remains to be seen how many more will make mask-wearing mandatory in indoor public spaces.

In Calgary, Alberta, the city council has voted to make masks mandatory in all public areas in a vote held on Tuesday. It has been decided to make masks mandatory in public spaces as of August 1. Currently, the bylaw will not apply in situations where mask-wearing will prevent someone from providing or receiving a service. As such, mandatory masks will not be required for indoor dining at food businesses. However, all bylaws are subject to change and the bylaw could be changed at a later date to apply to restaurants and other food establishments.
More changes could be coming
Food businesses must be aware of provincial and local laws that apply to them with regards to operating during the COVID-19 pandemic. Guidelines and restrictions can change, so food businesses must ensure that they are checking provincial and local regulations frequently to ensure compliance. While masks are currently not mandated for dining in food businesses all throughout Canada, more governments are looking into the possibility of making it a requirement.

The Canadian Institute of Food Safety helps food businesses stay up-to-date with the latest COVID-19 news for the food industry.