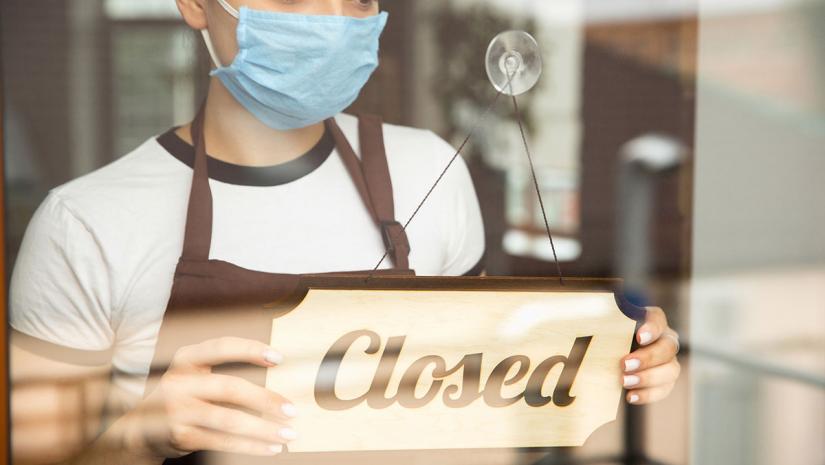 April 1, 2021
As much of the country is grappling with what is being considered to be the third wave of the COVID-19 pandemic, increased restrictions have been announced across multiple provinces this week. As of midnight on Tuesday, March 30, 2021, indoor dining at food and drink establishments was banned across British Columbia as well as the closure of the Whistler Blackcomb ski resort.

In the next few days, further restrictions will be put in place in Ontario and Quebec. Here's a breakdown of what food businesses need to know.
Ontario
On Thursday, April 1, Premier Doug Ford announced that the emergency brake measure would be implemented in the Province of Ontario. As of midnight on Saturday, April 3 all 34 health units in the province will enter a shutdown for four weeks as a safety measure to help to stop the rapid transmission of COVID-19.

The restrictions include prohibiting indoor organized public events and social gatherings as well as limiting outdoor organized public events or social gatherings to a 5-person maximum, except for gatherings with members of the same household. Indoor and outdoor dining at restaurants, bars and other food or drink establishments is prohibited and operations for these businesses will be limited to take-out, drive-through or delivery services.

In-person shopping in all retail settings will be limited including a 50 percent capacity for supermarkets, grocery stores, convenience stores, indoor farmers' markets, and other stores that primarily sell food and pharmacies. Other retail establishments, including big box stores, will be limited to 25 percent capacity.

Weddings, funerals, and religious services will be limited to 15 percent occupancy per room indoors, and to the number of individuals that can maintain a safe two metres of physical distance outdoors. This does not include social gatherings associated with these services such as receptions, which are not permitted indoors and are limited to five people outdoors.

For more information on emergency brake measures, visit the province of Ontario's COVID-19 public health page.

Quebec
As of Thursday, April 1 at 8 pm, four health regions will be moving from orange to red zones under the province's alert system while three cities will enter a 10-day lockdown.

The Capitale-Nationale, Outaouais, Chaudière-Appalaches and Bas-Saint-Laurent health regions will all be moving from the orange zone to the red zone. Regions in the red zone will be under a daily curfew from 9:30 pm to 5 am where residents must not leave their homes except in cases that justify the travel. Activities in public places are prohibited and weddings and funerals are limited to 25 people (no food or alcohol can be served). Indoor dining at restaurants, bars and any food and drink establishments is banned with only delivery, takeout, and drive-through orders permitted (and only delivery permitted during the curfew).

Quebec City, Lévis, and Gatineau who are already in the red zone will enter a 10-day lockdown and all non-essential businesses and schools will be closed and the curfew will begin at 8 pm. The lockdown will be in place from Thursday, April 1 from 8 pm until April 12.

Quebec Public Health Director Dr. Horacio Arruda has also warned Ontarians, specifically Ottawa residents, against crossing into the province saying it's dangerous and should only be done for pressing reasons. The province is in touch with the mayor of Gatineau and the Ontario government about trying to harmonize restrictions across Ottawa and Gatineau.

The Canadian Institute of Food Safety will continue to monitor the situation and provide updates on changing restrictions as they occur.