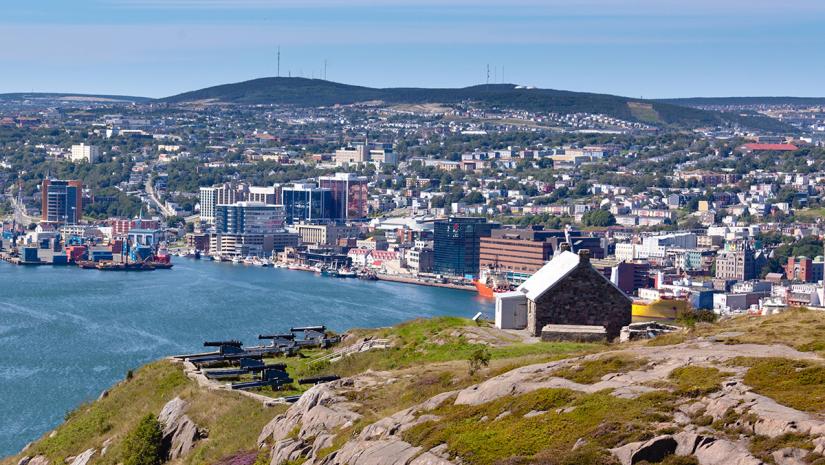 October 7, 2021
Newfoundland and Labrador have announced additional details of the province's vaccine passport app ahead of its launch in app stores tomorrow. Businesses required to check proof of vaccination will have two weeks to familiarize themselves with the app and vaccine passport system, which will become mandatory on October 22.
How does the vaccine passport work?
The vaccine passport app, called NLVaxPass, works similarly to other provinces' vaccine passport systems. The app will show a QR code that, once scanned, will either trigger a green bar if a person is fully vaccinated or a red bar if they are not. QR codes will also be given to those who have a valid medical exemption from immunization and are treated the same as a fully vaccinated person. QR codes can be kept on the smartphone app or on a physical paper copy.

Residents can also access their proof of vaccination through the COVID-19 Vaccine Portal or MyGovNL. Individuals can call 1-833-951-3859 or visit their local public library to request a printed copy.
Which businesses will need to check proof of vaccination?
Certain recreational and non-essential businesses will need to check proof of vaccination for all individuals aged 12 and older before allowing entry. These businesses include:
restaurants providing indoor seating, but not for takeout, drive through or patio service
bars and lounges
indoor entertainment facilities such as cinemas, theatres and performance venues
venues used to host gatherings such as weddings, funerals, birthdays and baby showers
indoor fitness facilities and arenas, excluding participants of youth sports
personal services such as hair salons and tattoo parlours
What will businesses need to check?
Businesses must download the NLVaxVerify app to scan people's QR codes. For each customer aged 12 and up, they must check:
the person's proof of vaccination
photo identification for people aged 19 and older. Individuals between 12-18 years old can use a birth certificate, MCP card or other identification that has their name and date of birth.
Businesses that fail to comply with the proof of vaccination mandate can face fines ranging from $5,000 to $50,000, along with potential jail time. Starting December 1, employees of these businesses must also be vaccinated.