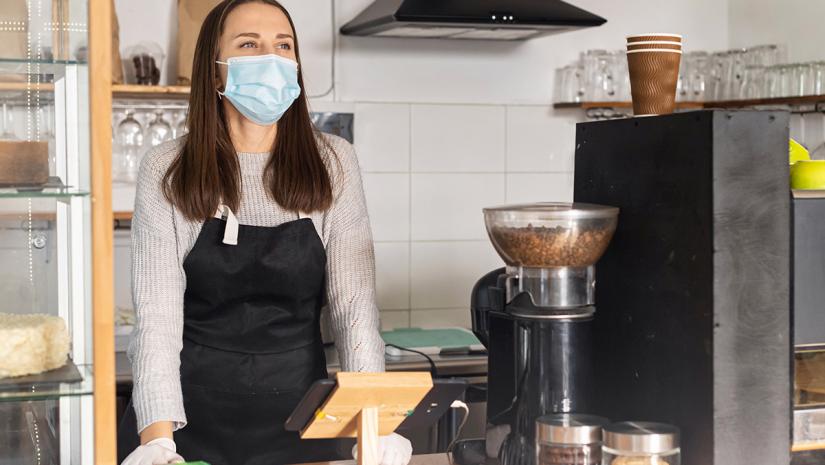 September 14, 2021
With 66 new COVID-19 cases reported in the province today, Nova Scotia's Chief Medical Officer Dr. Robert Strang announced that moving to the next stage of reopening is being postponed by two and a half weeks. The province will remain in Phase 4 of their reopening plan until October 4.
Restrictions in place
People must continue to comply with the Phase 4 restrictions in place, including:
Masks must be worn in indoor public spaces
Businesses must wait until Phase 5 to implement their own mask-wearing policies
People must adhere to physical distancing requirements and gathering limits
Additional proof of vaccination details
The province also gave further details on their proof of vaccination policy, which will take effect on October 4. People in Nova Scotia aged 12 and up will need to provide proof of full vaccination to participate in certain non-essential activities, such as going to bars, restaurants, concerts, movies, theatre performances and sporting events.

The policy has not been finalized, but will apply to:
Full-service restaurants where guests sit indoors and outdoors
Liquor-licensed establishments, casinos and gaming venues
Indoor leisure facilities such as play places and arcades
Indoor and outdoor festivals (but not outdoor events held in public places)
Spectators for indoor and outdoor sporting events and competitions
Receptions, conferences and similar indoor and outdoor events
Indoor and outdoor weddings and funerals
Exemptions to the policy

Proof of vaccination will not be required for venues that don't organize formal gatherings, such as:
Restaurants that mainly offer takeout and delivery
Food banks or shelters
Retail stores
Nova Scotians can access their proof of vaccination through the CANImmunize application portal. Businesses can review the application screen or the printed information outlining a person's vaccination status. Until the province develops a digital system, CANImmunize will serve as proof of vaccination.

The Canadian Institute of Food Safety (CIFS) follows COVID-19 developments across the country that impact Canadian food businesses and will provide updates as they occur.