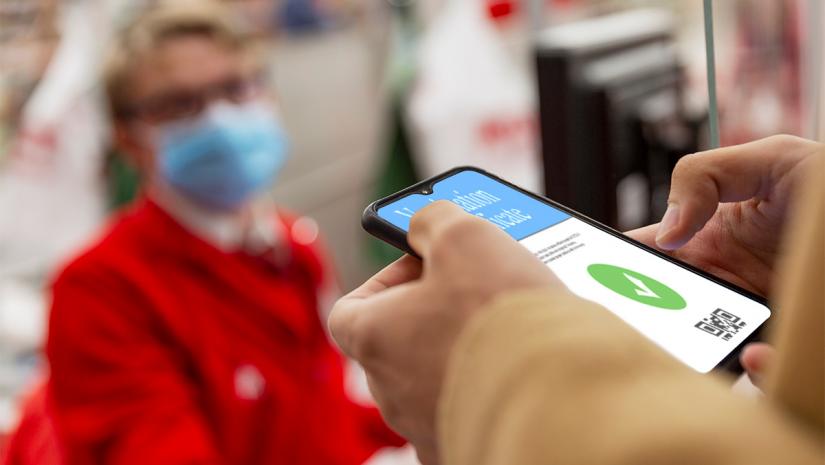 September 15, 2021
Ontario's proof of vaccination system is scheduled to launch on September 22. To help businesses prepare, the province has provided a Proof of Vaccination Guidance under the Reopening Ontario Act. All other COVID-19 safety measures, including capacity limits, masking, customer screening, physical distancing and contact tracing, remain in effect at this time.

In addition to the proof of vaccination details already provided by the province, these guidelines outline in more specific detail what is considered fully vaccinated, which specific businesses need to check proof of vaccination, exemptions and exactly what businesses need to check.
What is considered fully vaccinated in Ontario?
A person is considered fully vaccinated if they have received:
The full series of a COVID-19 vaccines authorized by Health Canada, or any combination of those vaccines
One or two doses of a COVID-19 vaccine not authorized by Health Canada, followed by a dose of a COVID-19 mRNA vaccine authorized by Health Canada
Three doses of a COVID-19 vaccine were not authorized by Health Canada and the final dose was received at least 14 days before the customer tries to access the business
Which businesses in Ontario require proof of vaccination?
Proof of vaccination is required to enter certain "high-risk" indoor settings where mask-wearing may not be feasible at all times. These businesses include:
Indoor areas of restaurants, bars and other food and drink businesses. This excludes outdoor areas like patio seating, delivery and takeout services.
Indoor and outdoor areas of food or drink businesses with dance facilities such as nightclubs. This excludes delivery or takeout services provided at these establishments.
Indoor meeting and event spaces, including banquet halls, conference and convention centres.
Indoor areas of sports and recreational facilities, including gyms, pools, sporting events and waterparks.
Indoor areas of casinos, bingo halls and other gaming establishments.
Indoor areas of concert venues, theatres and cinemas.
Indoor areas of horse racing and car racing tracks.
Are there any exemptions?
Businesses should be aware that some individuals are exempt from providing proof of vaccination to enter. These include:
Children under 12 years of age
Workers, students and volunteers entering the business for work purposes
Customers entering the indoor area to use the washroom, get to an outdoor area that can only be accessed through an indoor route or make a retail or admission purchase
Customers placing, paying or picking up an order
Individuals entering an indoor meeting and event spaces for wedding and funeral services, but not attending associated social gatherings
Individuals who provide a written medical exemption provided by a physician or registered nurse
What do businesses need to check?
Before allowing access, businesses listed above must review an individual's proof of vaccination and proof of identification.

Valid proof of vaccination
Printed Ontario vaccination receipt issued at the time of vaccination or any format of receipt downloaded from Ontario.ca that shows the individual is fully vaccinated against COVID-19
Receipt signed by an Indigenous Health Provider
Receipt from another jurisdiction showing the individual is fully vaccinated against COVID-19
Between September 22 and October 12, a negative result of a COVID-19 antigen test may be used instead of proof of vaccination to access meeting and event spaces for indoor social gatherings associated with weddings and funerals.

Valid proof of identification
Photo identification is not required. Proof of identification must show the name and date of birth of the identification holder and must be issued by an institution or public body. Examples include:
Birth certificate
Driver's licence
Government-issued identification card
Citizenship card
Indian Status Card/Indigenous Membership Card
Passport
Permanent Resident card
While checking proof of identification and vaccination, businesses must:
Match the name and date of birth of the individual on their proof of identification to the one listed on their proof of vaccination
Verify that the vaccination receipt shows the person is fully vaccinated
Verify that the person received their final dose at least 14 days before entering the business
The province also plans to launch an enhanced digital vaccine receipt with a unique QR code on October 22.

The Canadian Institute of Food Safety (CIFS) monitors changes to COVID-19 health restrictions as they occur across Canada and will continue to provide updates as they develop.