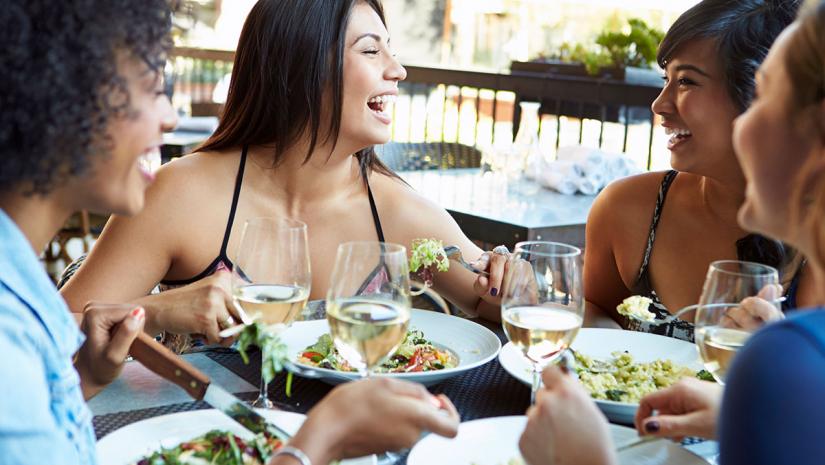 June 23, 2021
COVID-19 cases are dropping and vaccinations are continuing in Quebec. As a result, Premier Legault announced on Tuesday, the whole province will move into Level 1: Vigilance, or green.

The provincial recovery plan consists of 4 levels. Level 1, or green, has the fewest restrictions, while Level 4, or red, has the most.

Green is the final step before full reopening after the pandemic.
What does green mean?
Although residents are still encouraged to minimize social interaction, many of the rules for dining and drinking establishments will relax. Large events and entertainment venues will also see some restrictions loosen.
Restaurants
As part of the green, restaurants are permitted to seat up to 10 people together indoors, or occupants of up to 3 residences. Up to 20 people can sit together outdoors. Customer information must be logged to assist in contact-tracing efforts.
Bars, breweries, taverns and casinos
As with restaurants, a maximum of 10 people or 3 private residences will be allowed to sit together, or up to 20 people outdoors. Conditions apply, such as:
customers must remain seated
tables must be spaced 2 metres apart
information must be collected for contact-tracing
maximum capacity is 50% of the number stipulated on the establishment's liquor licence
dancing and singing are not allowed
businesses must close by 2 am, with no liquor sales past midnight
Wedding and funerals
As of June 28, wedding ceremonies may go ahead with up to 250 people as long as they remain seated throughout the event. Masks must be worn and physical distancing maintained. Receptions after the wedding are limited to 25 people indoors or 50 outdoors.

Funerals may proceed with a maximum of 250 people who must remain seated throughout the service, wear masks and maintain physical distance. During the viewing of the body and expression of condolences to next of kin, a rotation of at most 50 people are permitted to be inside the premises at once.

Cinemas may operate with a maximum of 250 people, or 3,500 people if the space allows separate sections for groupings of 250. Eating and drinking are allowed. Face coverings may be removed once patrons are seated, and 2 metres of physical distance is required between groups who don't live together. The same rules apply to audiences in auditoriums, amphitheatres or stadiums.
Retail businesses and stores
All retail establishments are open in green. It is recommended that only 1 person from each household does the shopping and that customers make use of any delivery options available to them.

Commercial establishments vary with regard to the number of customers allowed inside. Businesses must use clear signage to display their maximum capacity. The province uses a formula to calculate how many people may safely be on the premises in relation to the floor space:
Floor area in m2 accessible to customers ÷ 20 m2

For example, if a store has 100 square metres of available floor space, 5 people can be inside at a time. For a larger establishment that has 5,000 square metres of floor space, 250 people are permitted inside at once.

In general, customers and staff must continue to wear face coverings and maintain two metres of physical distance.