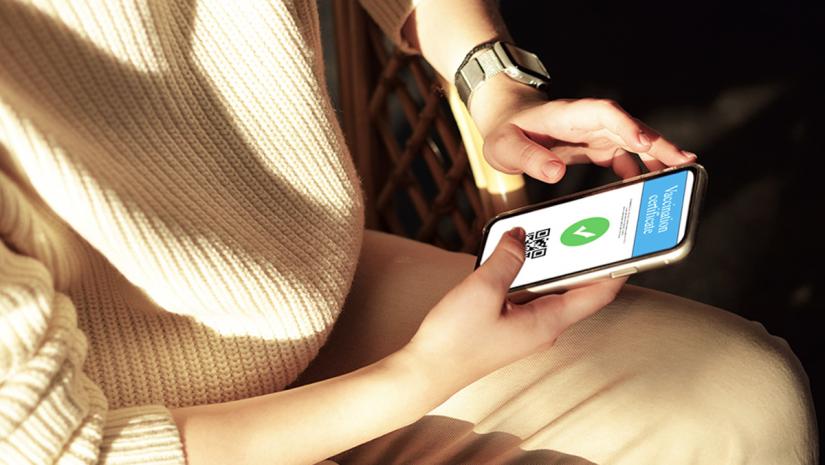 September 24, 2021
Saskatchewan's proof of vaccination system is scheduled to launch on October 1. Certain businesses, such as restaurants providing indoor dining, bars, nightclubs, casinos, movie theatres and other event and entertainment venues will need to verify an individual's proof of vaccination or a negative COVID-19 test before allowing access to the business.

Proof of vaccination is not required for outdoor dining at restaurants, grocery stores, fast food restaurants offering takeout or delivery services, facilities hosting non-ticketed amateur sporting events like youth sports and private events such as weddings or funerals held at public indoor venues.
Valid proof of vaccination
Saskatchewan residents can access their proof of vaccination through their MySaskHealthRecord account. Businesses are able to accept the following formats as valid proof of vaccination:
Printed copy of vaccination records
Screenshot of vaccination record
QR code accessed through MySaskHealthRecord, printed or on mobile
Wallet cards received at the time of immunization
Residents can also choose to download the free Saskatchewan Vaccine Wallet App (SK Vax Wallet) which will make their vaccination record easily accessible through the app on their phone. The SK Vax Wallet app will be available by the end of the month.
Saskatchewan Vaccine Verifier App
By the end of September, businesses will have the option to download a free QR code verifier app called the Saskatchewan Vaccine Verifier (SK Vax Verifier) on Google Play or Apple App stores. When a person's QR code is scanned through the app, the screen will either show a green indicator verifying the individual is fully vaccinated or a red indicator if they are not. No information will be saved in the scanning process.

The Canadian Institute of Food Safety (CIFS) continues to monitor changes to COVID-19 health restrictions as they occur across the country and will provide updates relevant to food businesses as they develop.