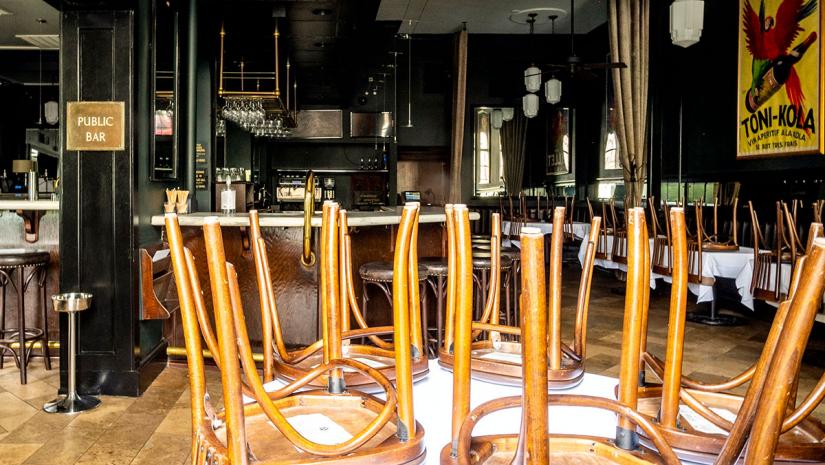 December 9, 2020
The province of Alberta has been dealing with a concerning rise in COVID-19 case numbers recently which has prompted an increase in restrictions over the past few months. Now, the Government of Alberta has announced that it will be imposing more COVID-19 restrictions in order to get a handle on the increasing cases.

Premier Jason Kenney made the announcement along with Health Minister Tyler Shandro and other officials, informing the citizens of Alberta that social gatherings will be banned across the province and wearing masks will be mandatory. These restrictions come into effect immediately.

Along with the social aspect of the restrictions come restrictions to businesses and organizations, including food businesses such as restaurants and bars. Under the new restrictions, all food businesses will be closed for indoor dining but take-out, curbside pickup, and deliveries will continue to be permitted. Mandatory work-from-home measures will also be put in place. These new restrictions come into effect at 12:01 a.m. on Sunday, December 13. All new restrictions will last for at least 4 weeks.

Acknowledging that the restaurant industry is struggling during these times, Premier Kenney stated, "Many restaurants and similar operations have told us that they've closed because they cannot pay their own bills right now." He encouraged food businesses to continue with take-out, curbside pickup, or deliveries, stating that "this will allow them to fully access federal supports and provincial supports as we get through the difficult following weeks."

Restaurants and other food businesses are encouraged to apply for another $15,000 as part of the Small and Medium Enterprise Relaunch Grant. There is now a new lower threshold and increased grant amounts.
COVID-19 in Alberta by the numbers
On Tuesday, the province of Alberta reported 1,727 new COVID-19 cases. Currently, there are 20,388 active cases, with 654 people being treated in hospitals and 112 in the ICU. The positivity rate in the province is 9.41%.

These numbers illustrate the continued severity of the COVID-19 pandemic and how measures must be put in place to curb the spread of the coronavirus. Alberta health officials were dismayed to announce the new restrictions, but they are hopeful that after 4 weeks' time there will be a decrease in the amount of COVID-19 cases.