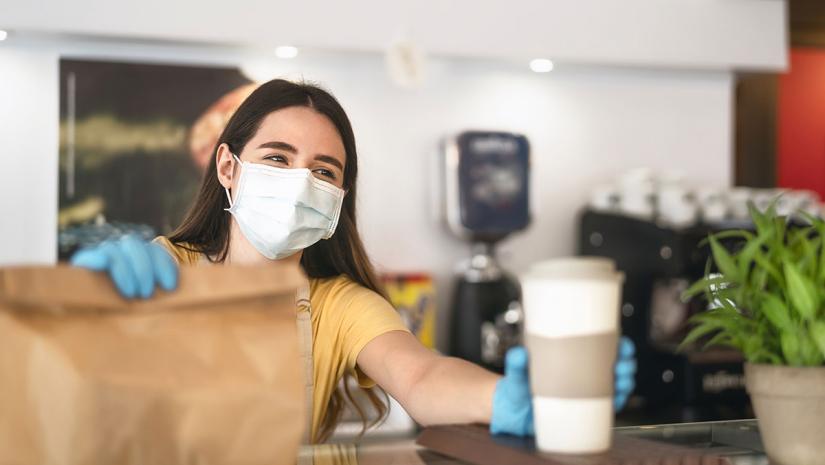 April 7, 2021
As cases of COVID-19 continue to increase across the country, provinces are imposing stronger public health measures to help stop the transmission of the coronavirus. New restrictions and requirements will come into effect tomorrow in Ontario and Quebec. Here's what food businesses need to know.
Ontario
With the Province of Ontario implementing the emergency brake measure across the province less than a week ago, it was announced today that the province would enter a four-week province-wide stay-at-home order. As of 12:01 am Thursday, April 8, the stay-at-home order will come into effect requiring Ontarians to stay home unless going out for essential items or medical appointments. Anyone who is able to work from home is requested to do so.

With indoor and outdoor dining already prohibited at restaurants, bars and other food or drink establishments, not much has changed for food businesses in the hospitality sector. These businesses will be able to continue operating take-out, drive-through and delivery services.

The biggest change comes to retail stores. Non-essential stores must close to in-person services. Operations will be limited to curbside pick-up or delivery. Shopping malls must also close but will be able to open to provide access to stores for pickup by appointment only. Big box stores can remain open under the current capacity rules but will now only be able to sell essential items, which include groceries, pharmaceuticals, personal items, pet supplies and household cleaning items.

Premier Doug Ford made the announcement this afternoon saying it was critical and necessary to make these changes to help stop the spread of the COVID-19 virus and its variants.

This is the third provincial stay-at-home order that has been announced in Ontario since the pandemic began in 2020.
Quebec
As of Thursday, April 8, the wearing of medical masks will become mandatory in all Quebec workplaces.

This means that masks must be worn indoors at all times, along with the existing protocols for physical distancing and workplace barriers in place. Masks will also be required for outdoor workers if workers are likely to come within two metres of each other.

It is also required that all masks must either be surgical or approved by Quebec's standardization bureau.

The province's workplace safety board, CNESST, made this announcement after Institut national de santé publique du Québec (INSPQ) released recommendations to make mask-wearing mandatory in workplaces last week.