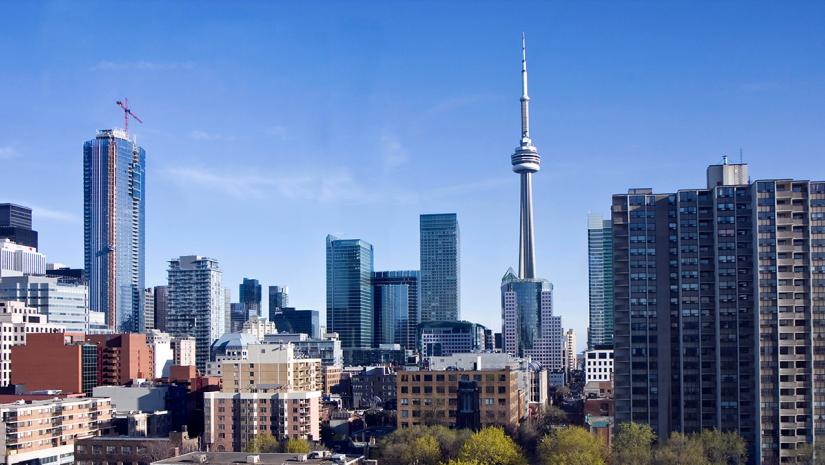 July 29, 2020
The Government of Ontario has announced in a press release that two of the three remaining regions in Ontario that are in Stage 2 will move to Stage 3 of Ontario's reopening plan this coming Friday. Toronto and Peel Region are the two regions to move to Stage 3 which comes with a host of changes, particularly to businesses in the food industry. Food businesses in Stage 2 have only been permitted to serve customers on patios or other types of outdoor environments while adhering to strict capacity and distancing restrictions.

In Stage 3, restaurants and bars are able to reopen for dine-in services but must continue to adhere to COVID-19 regulations and safety guidelines. The announcement is welcomed news for food businesses in Toronto and Peel Region, which have been some of the last areas to move to Stage 3 in Ontario.

Toronto and Peel Region are the two highest populated areas in Ontario and both have seen consistent declines in COVID-19 cases over the last week. These declines, combined with key public health indicators have led to the decision to move Toronto and Peel to Stage 3.

Despite this positive move, the Ontario government is urging the public to remain diligent and follow health protocols. Premier Doug Ford has echoed this position, stating that "While more restaurants, theatres and businesses can hang up their Open for Business sign, we're asking everyone to follow public health advice and act responsibly."
Some food businesses still restricted
Despite many provinces and territories moving to phases of reopening that permit indoor dining, there are still some food businesses that are waiting patiently for an easing of restrictions.
Windsor-Essex last region in Stage 2
The one remaining Ontario region that will continue in Stage 2 is Windsor-Essex. Windsor-Essex has been dealing with COVID-19 outbreaks on farms which have caused the provincial government to take precautions with moving this region to Stage 3.

As stated in the press release, the Ontario government will "continue to monitor local trends of key public health indicators in the Windsor-Essex County Health Unit region and move it into Stage 3 when it is safe to do so," and will take action with "measures such as on-farm testing, the deployment of mobile testing units and the adoption of new public health guidance for positive asymptomatic workers for all workplaces."
Manitoba bars still held back
While Manitoba restaurants have been permitted to reopen their doors to the public for some time, bars, beverage rooms, brew pubs, microbreweries and distilleries have been dealing with unique restrictions. These types of businesses are not permitted to conduct standing service for customers — customers must be seated at a table to be served. This presents a difficult restriction to adhere to, especially for businesses that are used to standing service. These types of food businesses are being advised that any changes to services at bars, beverage rooms, brew pubs, microbreweries and distilleries have been deferred at this time and that Phase Three public health guidance continues to be in effect.
Food businesses worried as cases spike
For those food businesses that have been permitted to provide dine-in service for some time now, the tides appear to be turning in some areas. Current spikes in cases and local outbreaks in some areas throughout the country are putting pressure on local governments to roll back on reopenings. This has already happened in British Columbia, where a recent spike in COVID-19 cases has forced the government to introduce new restrictions for restaurants, bars and nightclubs. This situation sets a precedent for other governments to do the same should similar spikes be seen in other provinces and territories.

The tightening of restrictions in British Columbia illustrates that the trajectory towards the 'new normal' for the food industry is not a straight line. While some food businesses are celebrating the green light to start dine-in service again, others are very concerned as they have to take significant steps back after being reopened for a while. Food businesses must continue to be prepared for changes in restrictions as COVID-19 case numbers fluctuate throughout the country.