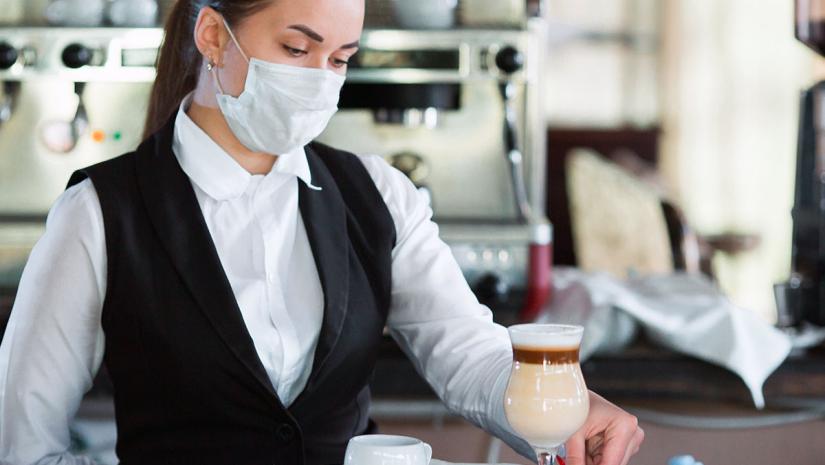 December 14, 2021
Rising COVID-19 cases and the Omicron variant have prompted New Brunswick, Nova Scotia and Kingston, Ontario to introduce stricter public health measures starting this week in an effort to help curb the spread of the virus.

Here's what food businesses need to know.
New Brunswick
After detecting the presence of the Omicron variant and as COVID cases rise in the province, New Brunswick has announced new "interim measures" meant to help reduce the spread of the virus.

Starting Friday at 11:59 pm, movie theatres, casinos, professional sporting events and other entertainment centres must operate at 50 percent capacity given that physical distancing measures are applied. Restaurants are permitted to continue offering dine-in services so long as there is a two-metre distance between tables. Household contacts are also limited to a maximum of 20 people.
Nova Scotia
The province is reintroducing physical distancing and capacity restrictions as Nova Scotia reports its first confirmed cases of the Omicron variant and to help battle an outbreak of the virus at St. Francis Xavier University.

Effective Friday at 9:00 am, there will be a limit of no more than 20 people per table at restaurants and bars. Other recreation facilities such as stores, malls, museums and libraries are not permitted to operate at maximum capacity unless physical distancing is maintained. Indoor and outdoor informal gatherings are limited to 20 people.

These restrictions will be in place over the holiday season and will be reassessed in January.
Kingston, Ontario
As this eastern Ontario city's health unit tackles the province's highest rate of COVID-19 infection, new restrictions have been put in place and will be effective until December 20.

Restaurants must:
close to indoor dining between 10:00 pm and 5:00 am
stop selling or serving alcohol after 9:00 pm
make sure all customers are seated when served
limit each table to a maximum of four people
prevent dancing, singing or live music
Gatherings are also limited to a maximum of five people.