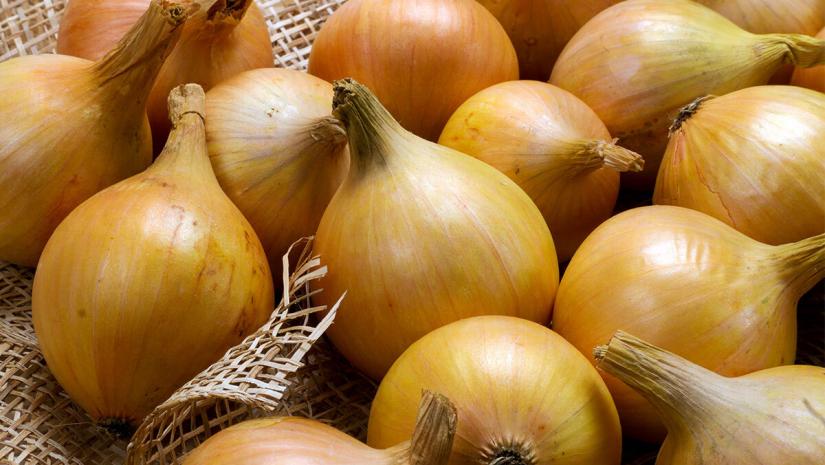 October 27, 2021
Though there have been no reported illnesses in Canada associated with their onions, the Canadian Food Inspection Agency is recalling Gwillimdale Farms brand onions due to possible Salmonella contamination.

The recalled onions, sourced from Prosource Produce LLC of Hailey, Idaho, produced in Mexico, led to an outbreak of Salmonella Oranienburg in the United States that made more than 650 people sick. Now, onions are being recalled in Canada as well — products were sold in Ontario and Quebec, but may also have been distributed to other provinces and territories.

Food service establishments including restaurants, nursing homes, hospitals, cafeterias, hotels, etc., should not use the recalled products. Retailers, distributors and manufacturers must also ensure these products are not sold to consumers.
Recalled products
The specific products being recalled include:
Gwillimdale Farms Onions
2lbs (907g)
UPCs: 628250, 414547
date codes: 07/09/21, 07/13/21, 07/14/21, 07/15/21, 07/16/21, 07/19/21, 07/20/21
Product of Mexico
Gwillimdale Farms Onions
3lbs (1.36kg)
UPCs: 628250, 414554
date codes: 07/16/21, 07/19/21
Product of Mexico
Gwillimdale Farms Onions
5lbs (2.27kg)
UPCs: 628250, 414561
date codes: 07/13/21, 07/15/21, 07/16/21, 07/19/21
Product of Mexico
Businesses in Canada should check their establishment for any of these products, and throw them out or return them to where they were purchased.
Salmonella infection symptoms
People typically become infected by eating contaminated food or drinking contaminated water. If you run a food business, it's important to pay attention to food recalls, because many times tainted food does not look, smell or taste spoiled, but can still make customers very sick.

The most common symptoms of a Salmonella infection are:
diarrhea
fever
stomach cramps
Symptoms usually begin six hours to six days after infection and last four to seven days. The illness is treated with antibiotics.

Though anyone can become sick with a Salmonella infection, high-risk groups including infants, children, the elderly, pregnant women and people with compromised immune systems are more at risk of falling seriously ill.