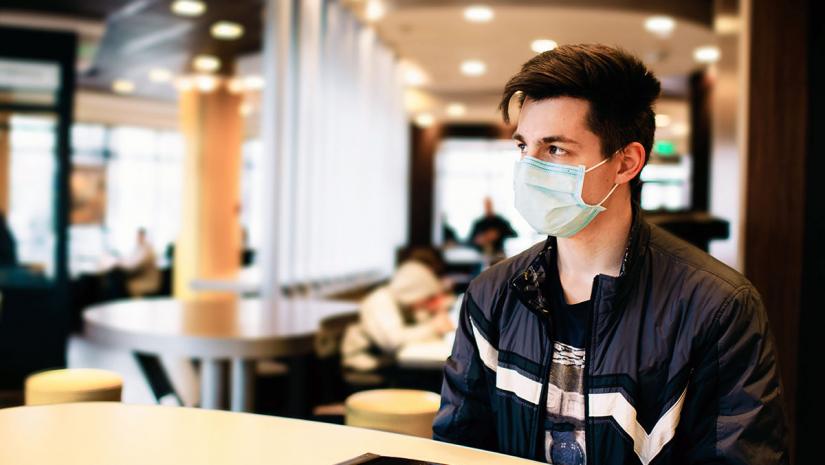 December 17, 2021
In an effort to help curb the spread of COVID-19 and the Omicron variant, tighter restrictions will come into effect in Ontario this weekend. Quebec is also reinstating public health measures starting Monday, December 20. Here's how these public health measures will affect food businesses.
Ontario
Starting Saturday, December 18 at 12:01 am, indoor venues that normally have a capacity of 1,000 people or more will be limited to 50 percent capacity. Venues include:
entertainment facilities such as theatres, cinemas and concert venues
sports venues and recreation facilities
casinos, bingo halls and other gaming establishments
meeting and event spaces
racing venues
fairs and festivals
Effective Sunday, December 19 at 12:01 am:
Restaurants and bars must limit tables to a maximum of 10 people. Alcohol sales must stop by 10 pm and the establishment must close by 11 pm, with the exception of takeout and delivery.
Sporting events, theatres, casinos, concert venues and other similar venues will not be allowed to serve food and drink.
Dancing and singing are not permitted, except for workers or performers.
Capacity limits are reduced to 50 percent for restaurants, bars, grocery stores, pharmacies and retailers, with businesses required to post a sign that indicates the capacity allowed inside.
Kingston, Ontario adds more public health measures

In addition to the restrictions announced earlier this week, capacity limits, physical distancing rules and masking requirements will be reinstated in businesses effective 12:01 am on Sunday, December 19:
Most businesses will need to ensure customers can physically distance themselves by at least two metres and cannot exceed 50 percent capacity indoors, and 75 percent capacity outdoors.
Food and drink businesses such as restaurants and bars must have tables two metres apart or separated by Plexiglas, with a maximum of four people at a table.
Masking is required for all indoor and outdoor organized public events, sporting events and recreational facilities.
These public health measures are expected to last at least one month.
Quebec
The following public health measures will come into effect on Monday, December 20:
Restaurants and bars must operate at 50 percent capacity, with a maximum of 10 people per table. Tables must be spaced out as much as possible. Karaoke and dancing are not permitted.
Theatres and cinemas must operate at 50 percent capacity.
Public activities are limited to 50 percent capacity with a maximum of 250 people. Individuals must wear a mask and stay seated at all times.
Weddings and funerals are limited to 25 people without vaccine passports and up to 250 people with vaccine passports.
Stores must operate at a reduced capacity, with one customer per 20 square metres.
Gyms and other indoor training facilities must operate at reduced capacity, with all competitions and tournaments suspended starting Monday.
Private gatherings are limited to 10 people inside, and 20 outside. People are encouraged to use rapid testing kits prior to gathering.