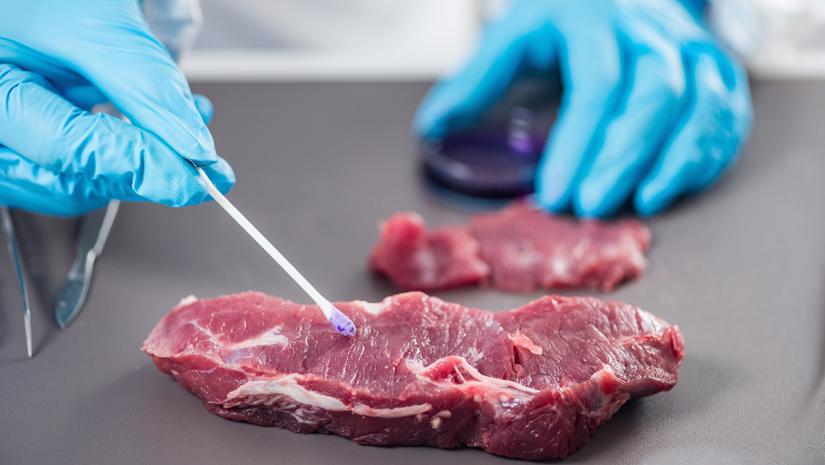 July 27, 2020
The Public Health Agency of Canada (PHAC) has announced the investigation into an outbreak of Salmonella in five Canadian provinces. In collaboration with the Canadian Food Inspection Agency (CFIA) and Health Canada, PHAC is working diligently to trace down the source of the outbreak which is currently unknown.

As of July 24, there have been 59 confirmed cases of Salmonella in the following provinces:
Alberta — 31
British Columbia — 23
Manitoba — 3
Ontario — 1
Prince Edward Island — 1
The individuals that became sick with Salmonella did so between the middle of June to the middle of July. There is currently only information available about 28 of the 59 confirmed cases which reveal:
Six individuals have been hospitalized
Infected individuals are between the ages of 11 and 77
The majority of cases are female (54%)
There have been zero deaths
Possible link to the United States
The Centers for Disease Control and Prevention is currently investigating an outbreak of Salmonella Newport that is similar in its genetic makeup to the illnesses that are being reported in Canada. As of July 23, a total of 212 people have been infected from 23 states. Currently, there is no known link between the cases in the United States and Canada, however, the investigation is ongoing and investigators in Canada and the United States are collaborating to locate the source.
The risks of Salmonella
Salmonella infection, known as salmonellosis, is a serious food-borne illness that can have a range of symptoms and can vary in its severity. Most people who fall ill with salmonellosis experience symptoms such as fever, chills, headache, diarrhea, abdominal pain, nausea and vomiting. Most people recover from the illness within a few days and on average symptoms last 4—7 days. However, some individuals can experience more severe symptoms and take longer to fully recover. Vulnerable persons (people in high-risk groups) such as children under 5 years old, the elderly, the sick and the immunocompromised are more susceptible to Salmonella and can suffer from more debilitating effects from the infection. In rare cases, it can be fatal.
How to prevent Salmonella infection
Salmonella is a bacteria that is often passed to humans through undercooked or improperly cooked food — particularly meat, poultry and eggs. The key to preventing food-borne illnesses like salmonellosis is to ensure proper food safety and safe food handling. This is particularly important in cases such as this one, where the source of the outbreak has yet to be identified. The following are some food safety best practices that can help prevent food-borne illness:
Wash hands using the proper hand washing technique before and after handling raw meat and fresh produce (learn about the proper hand washing technique)
Always cook food to the proper internal temperature (learn more about safe food cooking temperatures)
Ensure food is properly stored
Keep raw foods away from cooked foods when storing, cooking and serving food
Clean and sanitize countertops, cutting boards and utensils before and after preparing food
Do not use the same cutting board for preparing raw foods and fresh or ready-to-eat foods (learn more about cross-contamination)
Do not cook for others if you have been diagnosed with Salmonella infection
Stay informed
The Public Health Agency of Canada will continue to update the advisory notice as more information becomes available. PHAC advises all food businesses to contact their local health authority should there be a suspected case of food poisoning at the establishment. Food businesses are also advised to report any food safety concerns observed at food establishments or grocery stores.

The Canadian Institute of Food Safety will continue to provide food safety news for the food industry as it becomes available.