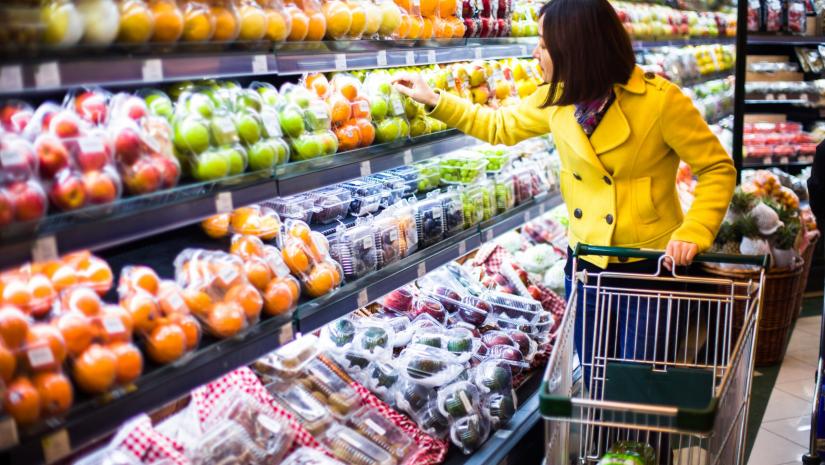 July 21, 2022
In the ongoing battle against food waste, some supermarket retailers in Europe are changing their approach to "best before" and "best by" dates in hopes of tackling the problem.
According to the UN, "an estimated 17 percent of total global food production is wasted" and of that, 11 percent is wasted in households. Part of the reason behind this may be confusion around "best before" dates and "best by" dates. In Europe, one study revealed that an estimated 53 percent of the population doesn't understand how to read dates on food labels. This contributed to an estimated yearly waste of 88 million tonnes of both edible and inedible food.
UK supermarket retail chain M&S wants to help solve this problem. Beginning the week of July 17, the retailer is removing "best before" and "best by" dates from more than 300 food products in fresh produce. Instead, a coding system will be used so staff can keep track of the quality and freshness of fruits and vegetables on the shelves.
The company previously tested this approach in a trial that was deemed successful. They are hopeful that the change will inspire consumers to use their best judgment to decide when food is no longer acceptable to eat. As part of a sustainability roadmap, M&S has committed to reducing food waste by 50 percent by 2030, with all of its edible surpluses to be redistributed by 2025.
Other European retailers have taken this approach with fruits and vegetables. Tesco made a similar move, affecting 100 produce items in 2018. Earlier this year, Morrisons announced a plan to remove "use by" dates from 90 percent of its private brand dairy products and encouraged customers to check the smell of products before discarding them.
Ensuring products aren't spoiled is a critical component of food safety. CIFS has a number of resources to help you make informed decisions, including understanding the difference between expiry and best-before dates and how to spot food spoilage. You can also learn more about food safety in our Food Handler Certification Course.