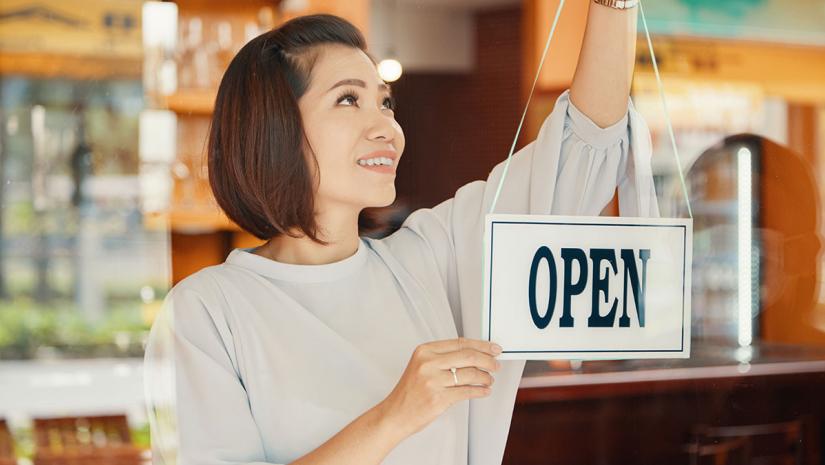 May 8, 2020
Both Alberta and British Columbia released plans this week for the reopening of restaurants across the provinces following the COVID-19 shutdown. Although the timelines for each province indicate reopening could happen as early next week, confusion remains about what businesses can open, when they can open and under what restrictions.
Alberta
Alberta is looking to move to Stage 1 of its 3-stage reopening plan as early as May 14. Under Stage 1 , cafes, restaurants, pubs and bars can reopen for public seating at 50% capacity. Customers must be served at their table and cannot go to the bar for drinks.

However, Premier Jason Kenney has indicated that different regions may move to Phase 1 on different dates. This is due to the vast differences in COVID-19 case numbers across the regions of the province. Calgary for example has been a much worse hit than Edmonton with 4,044 cases compared to Edmonton's 505 cases.

Under the 3-stage plan, hospitality businesses would operate under the same restrictions for Phases 1 and 2 but would have restrictions loosed further under stage 3. Other than the capacity and bar ordering restrictions, little more is known about the restrictions that will be in place for any of the phases.

The Alberta hospitality industry has been hit particularly hard by the coronavirus pandemic. A recent Restaurants Canada survey indicated that out of the 150,000 employees in Alberta before the pandemic, 95,000 were laid off as of the end of March.
British Columbia
British Columbia is also taking a 3-phase approach to reopening but unlike Alberta is already in Phase 1 and looking to move to Phase 2 in mid-May. Under Phase 2, restaurants, cafes and pubs will be allowed to reopen but with sufficient distancing measures in place.

The sticking point for B.C. appears to be the approval of the restrictions or guidelines for the reopening of restaurants. While the province is aiming for a mid-May start for food businesses, the specific guidelines for doing so need to be approved by WorkSafeBC.

The B.C. Restaurant and Food Services Association (BCRFA) who submitted these guidelines for approval indicated this week that June 1 is a more realistic date for reopening.

While little is known about the restrictions that will be in place for British Columbia, it's expected that they will be similar to restrictions being implemented elsewhere. These include employee health monitoring, the use of PPE such as masks and gloves, capacity limitations, physical distancing requirements and increased cleaning and sanitation.