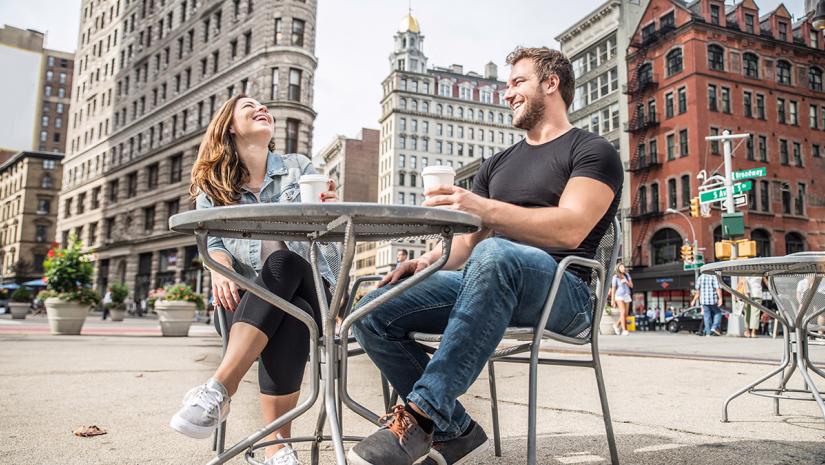 June 9, 2020
A recent survey by the Angus Reid Institute has given insight into how Canadians are feeling about food businesses such as restaurants, bars, and pubs reopening in Canada. While most food businesses are eager to reopen and get back to work, there is one looming question: will customers return? And, if they do, how many customers can food businesses expect? These are questions weighing heavily on all food businesses, as they struggle to adjust to the regulations that must be followed in order to reopen in their specific province or territory.

The survey results reveal that Canadians are more likely to wait a while to dine out at a restaurant again, rather than heading out to their favourite food business as soon as they reopen. More than half of Canadians surveyed (52%) state they will hold off from dining out at a restaurant in order to protect their health. In contrast, 18% of Canadians surveyed said they would be eating out at a restaurant as soon as they could. The survey also revealed that 38% of respondents said they would eat out at a restaurant for the first time this summer, and 33% said they would only dine out once the second wave of COVID-19 has passed.

The number of respondents who stated they would be dining out right away varied depending on province and territory — something that is being attributed to COVID-19 numbers and how the media has portrayed the pandemic. The highest rate of people wanting to dine out right away was in Quebec (26%), a province which has seen a quicker reopening than Ontario, despite its higher COVID-19 case numbers. Confidence from the Quebec government about reopening could be influential in Quebec residents' feelings about returning to restaurants.

In Ontario and Alberta, there were the highest rates of respondents reporting a concern about a second wave. Media coverage in these provinces has circled around the potential for a coming second wave and could be contributing to an increase in concerns about the second wave in these provinces. This concern has translated to 43% of respondents from Ontario and 33% of Albertans wanting to wait until the second wave has passed before dining out again, regardless of restaurants being given the green light to reopen.

Despite hesitations from some Canadians to dine out again after reopenings occur, survey results reveal that customers are loyal to their favourite local food businesses. The survey results show that 83% of respondents have ordered from their favourite food businesses throughout the pandemic. The survey results also pointed to customers missing independent restaurants more than large food chains. On their first outing to a restaurant, 64% of respondents stated they plan to dine at an independent restaurant. This spells good news for the small and medium-sized food businesses that are facing some of the biggest challenges during the pandemic.

Other data from the survey illustrates how valuable the restaurant industry is to Canadians. Despite hesitations to visit restaurants for some time, 37% of respondents stated they are looking forward to spending time with family and friends at restaurants. It is evident there is an internal battle going on in Canadian consumers — a desire to dine out at places they love matched against their fear of contracting COVID-19.

Overall, most Canadians will eventually begin dining out again at some point. Sylvain Charlebois, lead author of the report stated "We're social beasts, so eventually we will go out. We will engage and we will become social nomads again, but it may take a while." Our human drive to be social is what food businesses are hoping will bring the restaurant industry back to a place of success.