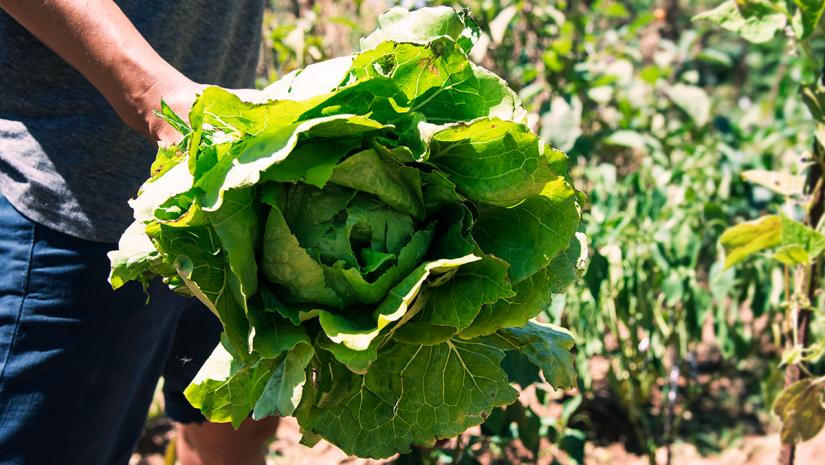 September 15, 2021
Romaine lettuce imported from the Salinas Valley in California must undergo temporary import requirements imposed by the Canadian Food Inspection Agency (CFIA).

Between September 30 and December 31, 2021, importers of romaine lettuce or products that contain romaine lettuce from the United States must declare that the product does not come from the Santa Cruz, San Benito, Santa Clara and Monterey counties in the Salinas Valley, California or submit an attestation form and Certificates of Analysis for each shipment confirming that the romaine lettuce does not contain detectable levels of E. coli O157:H7.
Why are imports of romaine lettuce being regulated?
Romaine lettuce imported from California was linked to outbreaks of E. coli illnesses from 2016 to 2019. The following food safety investigations done by Canada and U.S. authorities determined that the Salinas Valley growing region was a recurring source of E. coli outbreaks.

From 2010 to 2019, there have been seven documented outbreaks and 16 recalls of romaine lettuce or products containing romaine lettuce because of E. coli O157:H7 in Canada.

When the CFIA introduced similar temporary import regulations of romaine lettuce from the Salinas Valley in 2020, no E. coli outbreaks related to that region were documented in the country.
Additional food safety measures
From January 15, 2021, fresh fruit and vegetable businesses that import, export or participate in interprovincial trade are required to obtain a Safe Food for Canadians licence. This additional level of food safety measures is regulated by the Safe Food for Canadians Regulations (SFCR). Businesses must implement:
Preventive controls addressing food safety hazards
Maintain preventive control plans documenting risks to food and how these risks are addressed
Traceability documentation tracking the movement of food one step forward and one step back in the supply chain
E. coli signs and symptoms
People who become ill with E. coli typically become sick for a few days then fully recover, but some infections can be fatal. For most people, symptoms include:
nausea
vomiting
mild fever
headache
severe stomach cramps
watery or bloody diarrhea
Those who come into contact with E. coli are recommended to seek medical attention immediately.
Are there ways to prevent E. coli infection?
Foods contaminated with E. coli still look, smell and taste normal, making it difficult to prevent infections. However, following food safety best practices can help reduce the risk of infection. These practices include:
Properly washing hands often
Cooking food to a safe internal temperature
Washing fruits and vegetables thoroughly before eating
The Canadian Institute of Food Safety (CIFS) provides comprehensive training on proper hygiene protocols and techniques. Learn more about our nationally recognized Food Handler Certification Course.