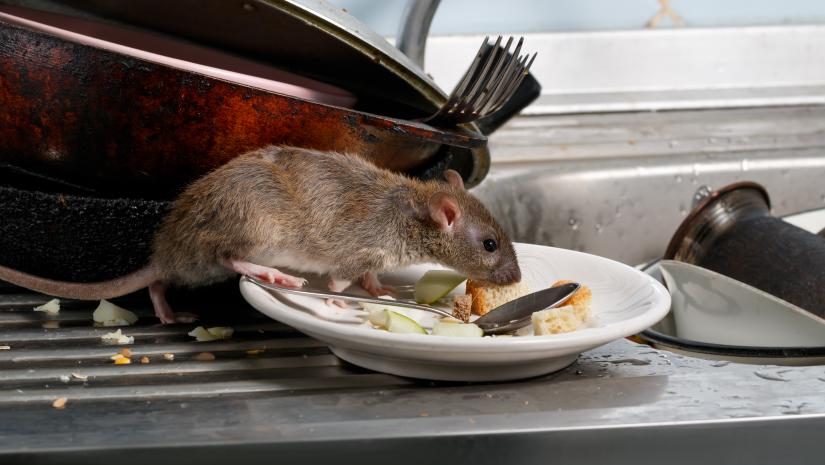 April 11, 2019
Crab Park Chowdery in East Vancouver has closed for good following a social media scandal that brought Vancouver Coastal Health Inspectors to its doors.

Contessa Choe, a visitor from the Ukraine, posted a video to Instagram on December 27, showing what appeared to be a dead rat in her bowl of soup. The post caused an immediate social media uproar, resulting in numerous complaints from the public and prompting the health authority to order an inspection of the restaurant.

At the time, Crab Park Chowdery was renting a commissary kitchen in the basement of another restaurant, Mamie Taylor's, to prepare and store its chowder. Commissary kitchens are commonly used by smaller restaurants and mobile food businesses in the city.

Ashton Phillips, owner of Crab Park Chowdery, has repeatedly said the rat incident could not and did not happen. However, just a day after the video was posted, the Crab Park Chowdery was shut down by the health authority following an inspection of the kitchen.
Among other infractions, the inspection report described numerous critical violations, many of which were related to visible signs of pests — including mice, cockroaches and "other rodents".

Comments and observations from the inspection report included:
mouse droppings inside the walk-in cooler, in food preparation and food storage areas
thick accumulation of rodent excrement and debris on plumbing lines above cooking equipment
improper food handling
no hand washing sink in the kitchen area
a food preparation table situated directly below a sewer line
inoperative washroom fixtures
poor general sanitation

At one point during the inspection, "a cockroach was sighted running over Phillips's head," stated Karen Rehbein, one of the two attending Health Inspectors, and the seafood chowder prepared in the kitchen was deemed "unfit for human consumption."

Mamie Taylor's, which is located in the same building as the commissary but operates in a separate kitchen, was also shut down after the commissary kitchen inspection but the closure was rescinded by Vancouver Coastal Health. Ron Oliver, owner of Mamie Taylor's, has since severed ties with Crab Park Chowdery and has stated that he will no longer rent out the basement kitchen to other restaurants.

The "financial turmoil" caused by the negative press and social media coverage, purportedly resulting in a 75% drop in business, has prompted the Crab Park Chowdery to call it quits, according to a post on its social media.
The real cost of reputation damage
Making a comeback after improper food handling allegations or failed health inspections can be very difficult — if not impossible. Trained and knowledgeable staff can mean the difference between a thriving business and closed doors.
By investing in training and education, you are investing in the long-term health of your brand. Ensure your employees know how to handle food safely and maintain high standards of hygiene with the CIFS Food Handler Certification Course.